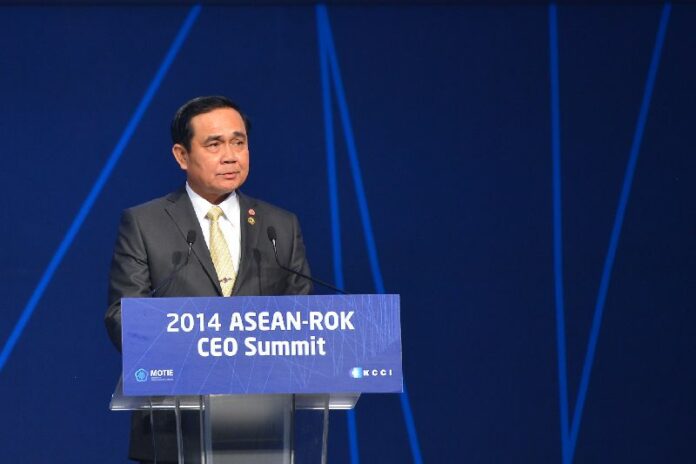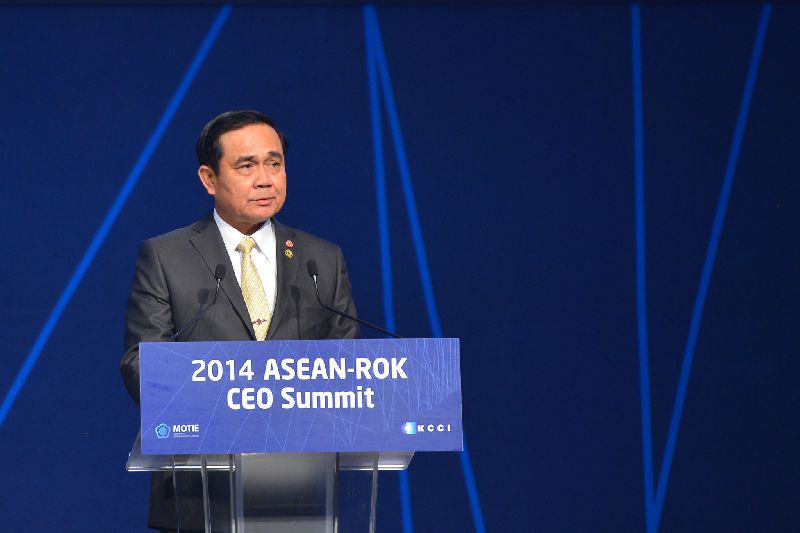 BANGKOK — The Royal Thai Army has announced plans to use social media to promote the teachings of Thai junta leader and former army chief Prayuth Chan-ocha.
Maj.Gen. Wattana Noikamrop, the officer in charge of the army's Civilian Affairs Department, said today that the military is working to publicise Gen. Prayuth's "Twelve Values" online.
"We will establish a network on Facebook, social media sites, and websites that are popular among teenagers to develop the new generation of leaders," said Maj.Gen. Wattana.
He explained that the "network" will urge young people to adhere to the Twelve Values, learn about unity and order, refrain from using drugs, and be proud of their "Thainess."
"Especially loyalty to Nation, Religion, Monarchy, which is central to the reconciliation of all Thais," Maj.Gen. Wattana said.
The officer did not elaborate on the exact operations of the "network," but added that the military is also organising 4-day camps for students who want to learn more about the Twelve Values and His Majesty the King's teachings.
The Twelve Values, bestowed by Gen. Prayuth to Thai children in a televised broadcast in July, are the following:
1. Loyalty to the Nation, the Religion, and the Monarchy
2. Honesty, sacrifice, endurance, and noble ideology for the greater good
3. Gratitude for parents, guardians, and teachers
4. Diligence in acquiring knowledge, via school studies and other methods
5. Preserving the Thai customs and tradition
6. Morality and good will for others
7. Correct understanding of democracy with the King as Head of State
8. Discipline, respect for law, and obedience to the older citizens
9. Constant consciousness to practice good deeds all the time, as taught by His Majesty the King
10. Practice of Self-Sufficient Economy in accordance with the teaching of His Majesty the King
11. Physical and mental strength. Refusal to surrender to religious sins.
12. Uphold the interest of the nation over oneself.
To ensure that all Thais take the Twelve Values to heart, authorities have also instructed public schools and state agencies to hang a banner listing Gen. Prayuth's teachings on their premises. State agencies have also produced a poem, song, and 12-part film based on the Twelve Values.
The film, titled "Thai Niyom," stirred controversy shortly after it was released on 6 December because of a scene in which two schoolchildren are seen painting and praising a picture of Adolf Hitler.
A Cabinet minister from the Office of Prime Minister, which was responsible for the film's production, was forced to apologise to the Israeli ambassador in Bangkok after the diplomat said he was "deeply saddened" to see the "trivialization and misuse" of Nazi symbols in an official Thai government film.