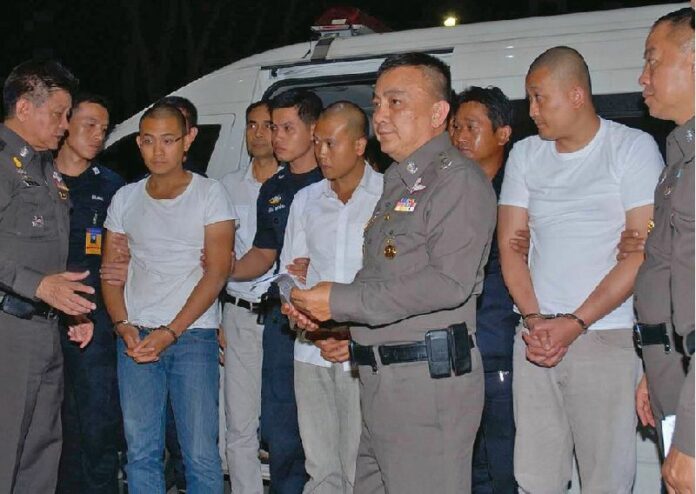 BANGKOK — Police say they are looking for more suspects who allegedly cited connections with the palace to discourage other business owners from supplying the Thai Royal Family with food products.
Sudathip Muangnuan, the wife a former immigration police chief in Samut Sakhon and sister of former Princess Srirasmi, was arrested on 10 December after the Royal Household Bureau filed a complaint accusing her of selling overpriced products to the palace of Thailand's Crown Prince.
According to the complaint, Sudathip won the rights to supply the palace with food products by pressuring other business owners to drop out of the contract bid by citing her ties to the Royal Family.
Sudathip has been charged with insulting the monarchy, a law known as lese majeste that carries a maximum penalty of 15 years in prison. She has been denied release on bail by the Criminal Court and is currently being detained at the Central Women's Prison in Bangkok.
Police officers said yesterday they are interrogating Sudathip to identify other members of her "ring."
According to police, another suspect, identified as Palida Lakchaloemporn, allegedly assisted Sudathip in strong-arming other bidders in the palace food trade. Police say they will apply for a summons warrant for Palida "soon."
Court documents note that Sudathip won the contract to supply the Crown Prince's palace kitchen staff with chili paste that costs 300 baht per kilogram – twice the average price in Thai markets – and boiled cabbage that costs 90 baht per kilogram, Prachatai reported.
Police say Sudathip is also a part of the shady criminal network run by high-ranking police officers in the Central Investigation Bureau (CIB) who were recently arrested and accused of corruption, extortion, racketeering, and dealing in illegal oil trade.
Two weeks ago, Crown Prince Vajiralongkorn stripped the alleged ringleader of the crime syndicate, Pol.Col. Nattapong Akharaphongpreecha, of his royally-bestowed surname, presumably in response to the ongoing scandal. Pol.Col. Nattapong's entire family was then forced to revert to their former "commoner" surname, Suwadee.
All of the suspects in the so-called Akharaphongpreecha ring have been denied release on bail.
Thailand's lese majeste law prohibits media in Thailand from reporting anything that could be deemed critical of the Thai Royal Family.
For comments, or corrections to this article please contact: [email protected]