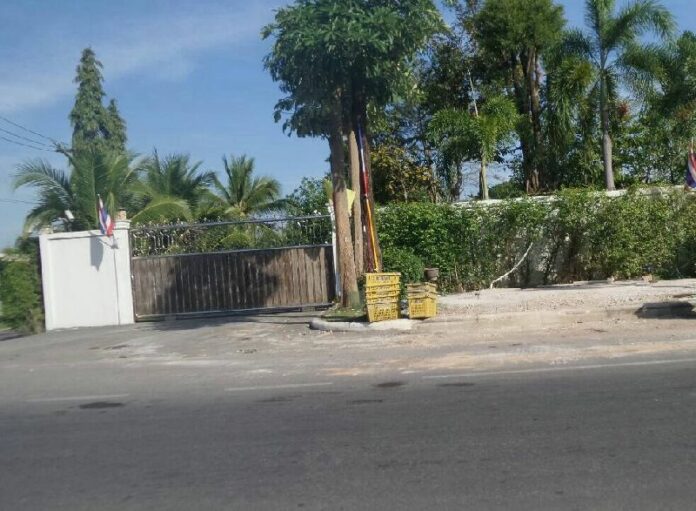 BANGKOK — State police have been withdrawn from the Ratchaburi residence of the wife of Thailand's Crown Prince, after the former Princess resigned from her royal status last week.
The police post stationed in front of Srirasmi's home in Ratchaburi province, where her parents live, was also dismantled yesterday. Srirasmi reportedly returned to her Ratchaburi home over the weekend after spending more than a decade living with the Crown Prince at his royal palace in Bangkok.
No police officers have been seen near the residence since Srirasmi's return to commoner status was announced by the Royal Household Bureau on 12 December.
A van carrying nine monks also entered Srirasmi's residence yesterday morning, presumably to participate in a religious ceremony at her home.
Srirasmi was last seen in public on 13 December, when she was applying for a new national ID card. Official records obtained by Khaosod confirm that the former princess is now known as Miss Srirasmi Suwadee, without any royal honourary titles.
Srirasmi, who married Crown Prince Vajiralongkorn in 2001, resigned from her status as a member of the Royal Family following the recent arrests of many of her relatives are charges of corruption and lese majeste.
The palace did not identify the reason for Srirasmi's decision to shed her royal status, but the announcement came a week after the Crown Prince stripped several of her family members of their royally bestowed surname, presumably in response to the ongoing scandal involving her relatives.
The Royal Household Bureau has not addressed the status of Crown Prince Vajiralongkorn and Srirasmi's 9-year-old son, Prince Dipangkorn Rasmijoti.