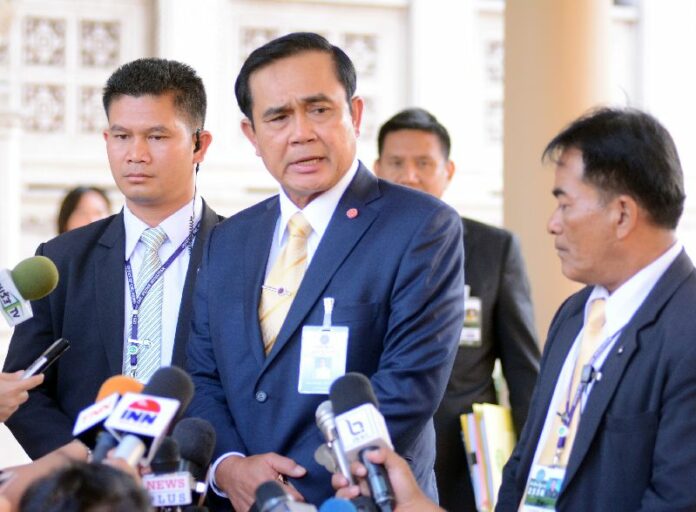 BANGKOK — Thailand's military junta leader and Prime Minister Prayuth Chan-ocha has blamed the 9 percent drop in Thailand's stock market today on unspecified "rumours."
The Stock Exchange of Thailand (SET) fell by 9 percent to 1,375.99 this afternoon, before bouncing back and closing at 1,478.49. The drop brought a five-day decline – the longest streak of declines since July – to 7.5 percent.
"The situation is normal, it's all because of false rumours," Gen. Prayuth told reporters at the Government House. "The drop in stock exchange didn't only happen in Thailand. Foreigners are also affected, too. But in our country people keep having this and that rumour, so the two [factors] get mixed up."
When a reporter asked the junta leader which rumours he was referring to, Gen. Prayuth replied, "What do you think the rumours are about? I don't know."
Deputy Prime Minister Pridiyathorn Devakula has already been instructed to investigate the matter, Gen. Prayuth said.
The junta chairman also offered advice for stock investors:
"Stocks can't go up all the time," he counseled. "They have ups and downs. When they are up, you get a lot of money. When they go down, you will get hurt. I want to warn stock investors not to throw all of their savings into stocks."
For comments, or corrections to this article please contact: [email protected]