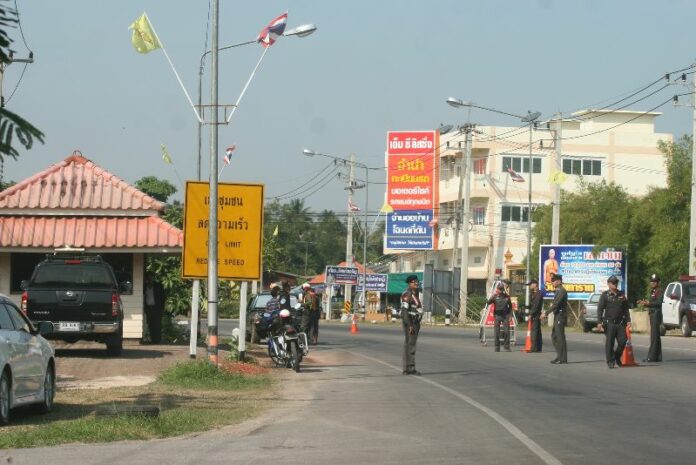 RATCHABURI — Police have asked reporters to stay away from the residence of Srirasmi Suwadee, the wife of Thailand's Crown Prince who resigned her royal status last week.
Reporters had been stationed outside of Srirasmi's house in Ratchaburi province since the former princess relinquished her royal rank on 12 December. The following day, Srirasmi moved out of the Royal Palace in Bangkok and into her parents' home in Ratchaburi, a province west of Bangkok.
Srirasmi, who married the Crown Prince in 2001 and had a son with him, has not been seen in public since.
Yesterday, police asked reporters to leave the area after a housekeeper delivered a handwritten note from the former princess asking the media to respect her privacy.
All of the reporters left by the day's end, and police are now manning checkpoints in front of the residence and inspecting every vehicle that passes.
Srirasmi has recieved few visitors since she moved into the Ratchaburi home, aside from a handful of relatives and monks from a nearby temple.
One of the monks, Phra Kru Pisal Jariyapirom, told Khaosod on Wednesday that the former princess appears to be in good spirits.
"She smiles, she looks cheerful," Phra Kru Pisal said. "She said she understands the problem and accepts what has happened."
Pol.Lt.Col. Songsak Kaewpolnoi, the officer in charge of the checkpoints, said the extra security measures were not requested by Srirasmi or her family.
"If they want to leave and travel anywhere, they can do so, as normal," Pol.Lt.Col. Songsak clarified. "We have no order to stop them, and they don't need to ask for our permission."
The former princess's parents were seen moving into the residence just before Srirasmi's resignation from the Royal Family was announced. Srirasmi herself followed suit few days later.
Several neighbours in the vicinity told Khaosod that the Ratchaburi residence is normally used a holiday home for Srirasmi's family.
The palace has not identified the reason for Srirasmi's decision to shed her royal status, but the announcement followed the recent arrests of many of her relatives on charges of corruption and lese majeste.
Crown Prince Vajiralongkorn also stripped Srirasmi's family of the royally-bestowed surname, presumably in response to the scandal.
For comments, or corrections to this article please contact: [email protected]