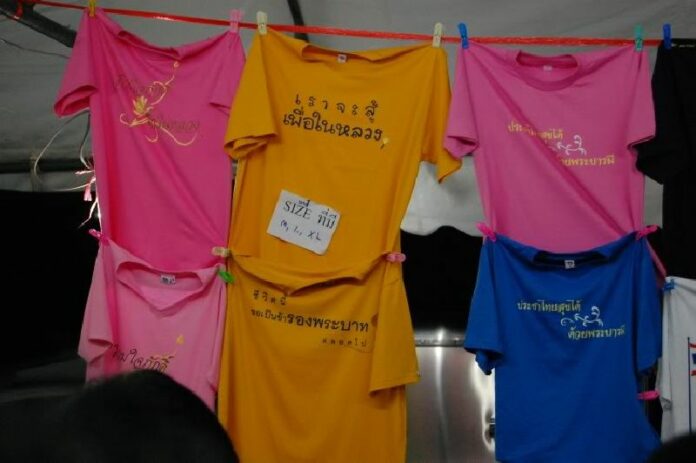 BANGKOK – The court has dismissed a libel charge against a Yellowshirt activist who accused former Prime Minister Thaksin Shinawatra of harbouring an anti-monarchy attitude, ruling that the activist simply wanted to "defend the monarchy."
Thaksin filed the charge against Kasit Pirom after the activist told anti-government protesters in November 2008 that the former Prime Minister was trying to control Thailand and appoint himself as President. Kasit also accused Thaksin of conspiring to destroy the monarchy.
Thaksin and his Redshirt supporters are routinely portrayed as anti-monarchists by the rival Yellowshirt political faction, which consists mostly of royalists and conservative elite. Thaksin has repeatedly denied the allegation.
The Criminal Court dismissed Thaksin's libel suit today. In the verdict, judges explained that Thaksin is a public figure and subject to criticism from members of the public.
"Although Kasit's speech contains some impolite remarks, the speech was made to defend the interest of the nation and the monarchy," the court wrote. "It is an expression of opinion with an honest intention. The court therefore acquits the defendant of the charges."
Speaking to reporters after the court session, Kasit said he would like to thank the judges and his legal team.
"I did not mean ill to anyone in my speeches, and I apologise if there has been any unintentional violation," said Kasit, who went on to serve as Minister of Foreign Affairs after the Thaksin-allied government collapsed in 2008. "I will dedicate myself to working for the country and the interest of the public."
Any remarks deemed critical of the Thai Royal Family are punishable by up to 15 years in prison in Thailand, while attempts to overthrow the monarchy carry a death penalty.
For comments, or corrections to this article please contact: [email protected]
You can also find Khaosod English on Twitter and Facebook
http://twitter.com/KhaosodEnglish
http://www.facebook.com/KhaosodEnglish