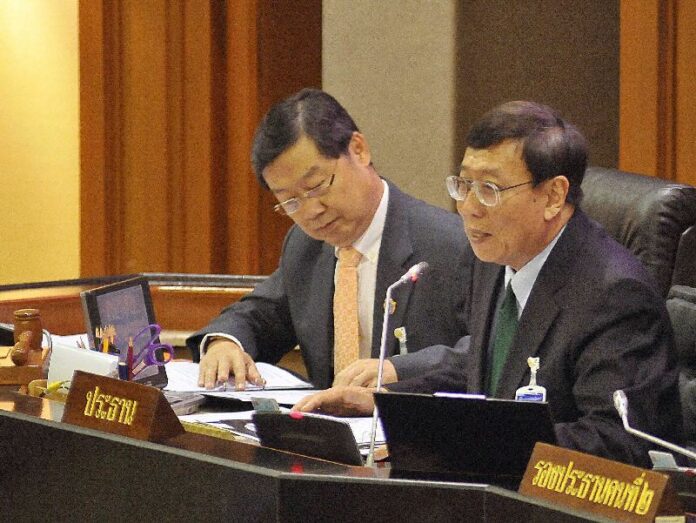 BANGKOK— The legislative body appointed by Thailand's military junta has prepared 163 draft laws for consideration this year, state media reported.
The National Legislative Assembly (NLA) has already proposed 72 draft bills since it was formed in August following the 22 May military coup. Forty-nine of those bills have already been passed, while the rest are still being reviewed by subcommittees and are expected to be approved this year, said NLA vice president Peerasak Porchit.
One of the bills will address inequality in Thai society, Peerasak said, calling it a "new year's gift" for Thais from the government.
According to data from the World Bank, income inequality in Thailand has decreased in recent years, but remains consistently high with wealth disparities largely drawn along rural-urban lines.
On 18 December the NLA considered a inheritance tax bill that would impose a 10% tax on bequests worth more than 50 million baht. The draft bill is now under review by a 25-person committee.
The NLA has also appointed a committee on academic and technical affairs to help classify the high number of incoming bills and help the assembly process them quickly, Peerasak added.
According to NLA president Pornpetch Wichitcholchai, nearly two thirds of the draft bills discussed in 2014 were proposed by the Cabinet, while the other third was proposed by the junta, formally known as the National Council for Peace and Order (NCPO).
Under the 2014 interim constitution, the NLA is responsible for passing and amending laws until the next general election, which is expected to be held in 2016 at the earliest.
More than half of the assembly's 250 members, who were handpicked by the NCPO, are active or retired military and police personnel.
For comments, or corrections to this article please contact: [email protected]