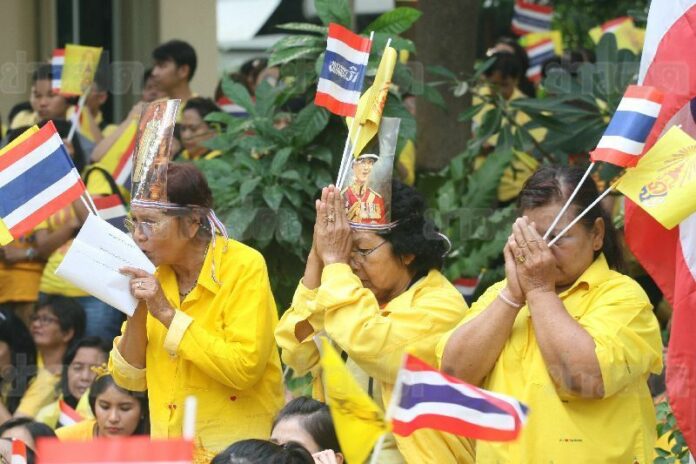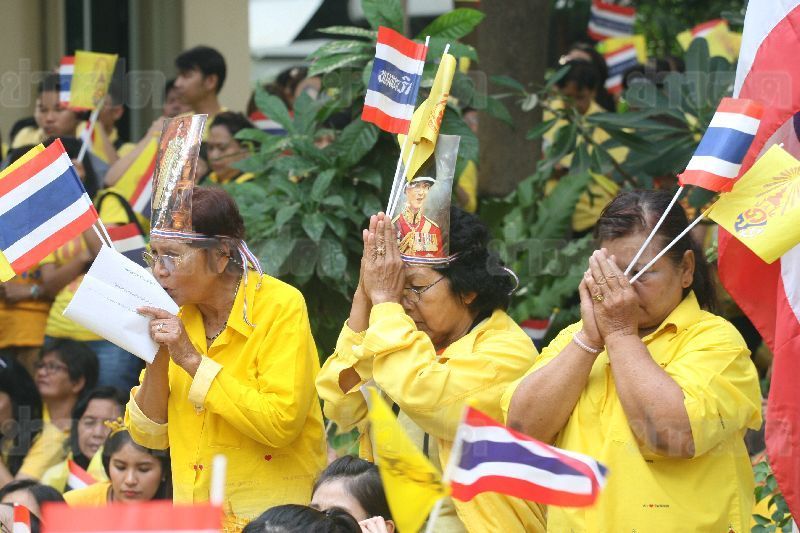 BANGKOK — A law professor has accused Thai authorities of applying a "double standard" to suspects accused of defaming the monarchy, a crime punishable by up to 15 years in prison under Thailand's draconian lese majeste law.
According to Sawatree Suksri, a law professor at Thammasat University, there is "never consistent treatment" of lese majeste subjects. "It's discrimination," she said.
She compared the case of Niran Yaowapha, an online editor who was recently charged with lese majeste for publishing a forged royal statement on the website of a pro-monarchy newspaper, and Somyot Prueksakasemsuk, the editor of an anti-establishment magazine who was charged in 2010 for publishing two articles that were critical of the monarchy.
Whereas Niran was released on baht bail on Tuesday, the same day of his arrest, Somyot was repeatedly denied bail for nearly two years while he awaited trial. He was eventually found guilty and sentenced to eleven years in prison.
"It's a double standard," Sawatree told Khaosod. "Niran and Somyot are both members of the media. The court should have treated them in the same way, and equally granted them bail release."
Courts rarely grant lese majeste suspects release on bail, citing the "severity" of the crime.
Sawatree is a core member of the 'Enlightened Jurists,' a group of academics that has campaigned for reform of Thailand's lese majeste law, which is the strictest of its kind in the world.
In the pending case against Niran and Krit Bootdeecheen, a Redshirt activist also charged with lese majeste for sharing the forged document on social media, Sawatree urged authorities to consider the suspects' intentions.
"There is question about whether those who published the fake statement should be found guilty of the law," said Sawatree. "What has to be debated is whether those who published it had an intention to publish what they knew to be fake."
Both suspects' lawyers say their clients believed the statement was genuine, and removed it as soon as they learned it was forged. The document purported that King Bhumipol, 87, had appointed a Regent to act on his behalf. The Thai government announced that the statement was fake less than an hour after it began circulating on social media.
If it is proven that the two men did not know they were publishing a forged royal document, they "should not be held responsible, because under the Criminal Codes it is stated that intention has to be considered," Sawatree said.
'Incomplete document'
Although Niran was released on Wednesday, Krit is still being held at Bangkok Remand Prison while his family and friends gather the funds to apply for bail, his lawyer said.
The lawyer, Winyat Chartmontri, told Khaosod that the court rejected his initial bail application because Krit's family filed an unsuitable land deed; his family estate is "co-owned," whereas the court requires any property put up for bail to have a sole owner.
Winyat said he will apply for the bail release with cash money tomorrow.
"I think he will get the bail release," Winyat said. He added that Krit has been permitted visits from his family and friends at the prison.
Krit was arrested by soldiers on Feb 4 and held in an army camp for five days of interrogation before he was handed over to police.
Related coverage:
Thai Junta to Diplomats: Lese Majeste is 'Cultural Offense'