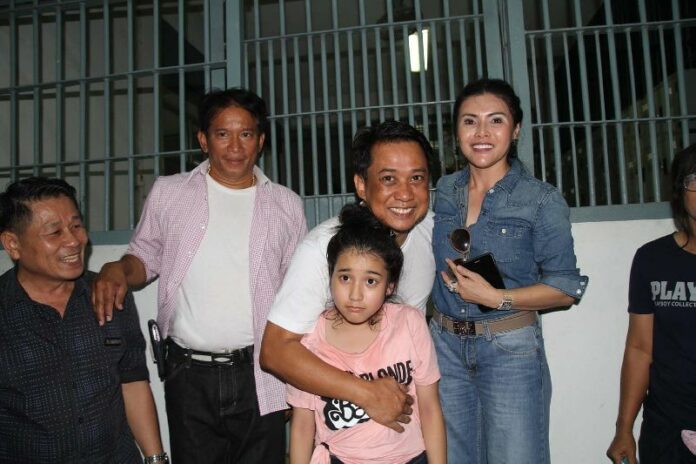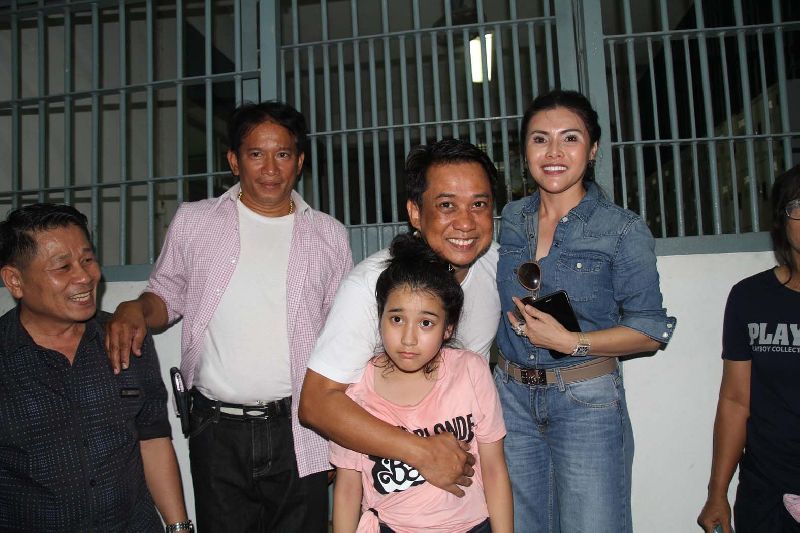 CHONBURI — Thirteen Redshirt activists sentenced to prison for disrupting an international summit in Pattaya six years ago have been released on bail while their request for an appeal is considered.
Last week a provincial court in Pattaya court sentenced the activists to four years in prison for violating the Emergency Decree, which was imposed by government in April 2009 in response to mass Redshirt demonstrations. The decree banned unauthorized gatherings of more than five people.

The 13 Redshirt activists are released on bail by the Court of Appeals, 9 March 2015.
According to the court, the thirteen Redshirt activists led the charge to storm the Royal Cliff Beach Resort in Pattaya on 11 April 2009, where representatives from Association of Southeast Asian Nations (ASEAN) were gathered for an annual summit. The move was part of a wider Redshirt campaign to pressure then-Prime Minister Abhisit Vejjajiva to step down.
The convicted activists include Arisman Pongruangrong, former folk singer and core leader of the Redshirts' umbrella organization, the United Front of Democracy Against Dictatorship (UDD). His bail was set at 2 million baht, while the other twelve activists were released on 800,000 baht each.
The chaos caused by the Redshirts at the hotel prompted Abhisit's government to cancel the summit, forcing Thai and foreign dignitaries to flee from the hotel on helicopters.

Redshirts storming the hotel on in Pattaya on 11 April 2009.
Speaking to reporters upon his release, Arisman, 51, said he saw his plight as a "sacrifice" in the struggle for democracy in Thailand.
"I already expected that our struggle would come to this kind of event, and that I would have to sacrifice, because sometimes there is pain," he said. "If we don't make sacrifices or experience any pain, democracy will never be born. I would like to thank all brothers and sisters for supporting me, and thank the court for giving me justice."
When a reporter asked Arisman whether he knew about the alleged link between the UDD and the grenade attack in Bangkok over the weekend, the activist answered simply, "I don't know about that."
For comments, or corrections to this article please contact:[email protected]
You can also find Khaosod English on Twitter and Facebook
http://twitter.com/KhaosodEnglish
http://www.facebook.com/KhaosodEnglish