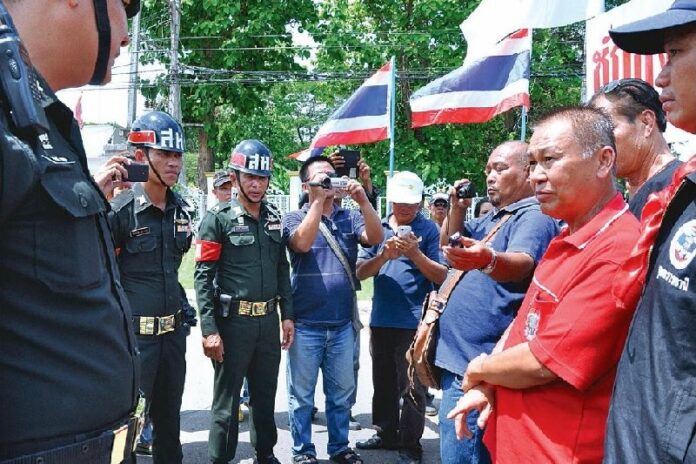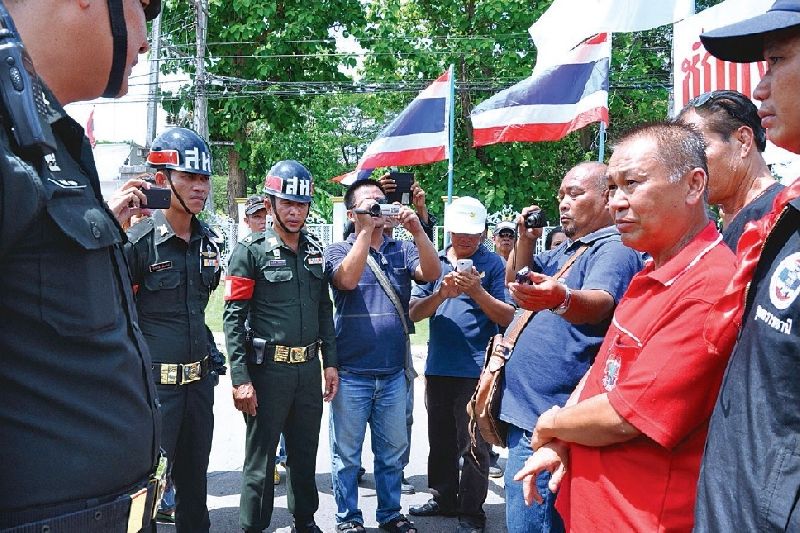 BANGKOK — Thailand's media regulating agency has warned two private TV channels affiliated with the Redshirt movement to tone down their "divisive" and "violent" news coverage.
Executives and producers from the two channels, called Peace TV and 24 People's Station, met yesterday with officials from the National Broadcasting and Telecommunication Commission (NBTC).
According to NBTC sec-gen Thakorn Tantasith, the two channels have been broadcasting "violent" content that could "cause conflicts in society." He did not specify the offensive material prompted the summons.
"We discussed the issues and heard their explanation," Thakorn said. "There is no order to close down the stations, because a closure order needs a consent from the entire board, and I have to sign it first."
However, Thakorn warned that if the networks are uncooperative, they may be ordered to cancel some programs.
Thida Thawornseth, a core Redshirt leader and producer at Peace TV, said the NBTC's summons came as a surprise because the channel has already been exercising self-censorship to adapt to the post-coup climate.
"When we tape the shows, we filter them. We censor them, to some extent," Thida told Khaosod, referring to talk shows on the channel hosted by top Redshirt leaders like Jatupon Prompan, Nattawut Saikua, and Weng Tojirakarn. "We cannot please everyone, because everyone has different opinions."
According to Thida, NBTC officials also took issue with Peace TV's references to "third party individuals."
"But it's normal to do that in news shows, we are not in Parliament," said Thida, referring to a parliamentary regulation that discourages MPs from referring to individuals by name in speeches.
Asked whether the channel will change its approach, Thida said she will wait for the next meeting with the NBTC on 24 March.
Both of Thailand's Redshirt and Yellowshirt movements operate their own TV and radio channels featuring news programs, talk shows, and live broadcasts of their political rallies. Media agencies affiliated with the two groups played significant roles in the pro- and anti-government rallies last year that culminated the in the May 2014 coup.
Gen. Prayuth Chan-ocha, who was serving as commander of the army at the time, ordered all partisan media agencies to shut down after he declared martial law on 20 May 2014.
When representatives from Thailand's warring political factions were unable to broker a compromise during two days of army-moderated talks, Gen. Prayuth declared a coup d'etat.
The partisan media outlets were later allowed to resume operations under the conditions that they change the name of their stations and refrain from broadcasting any material that could "incite violence" in the country.