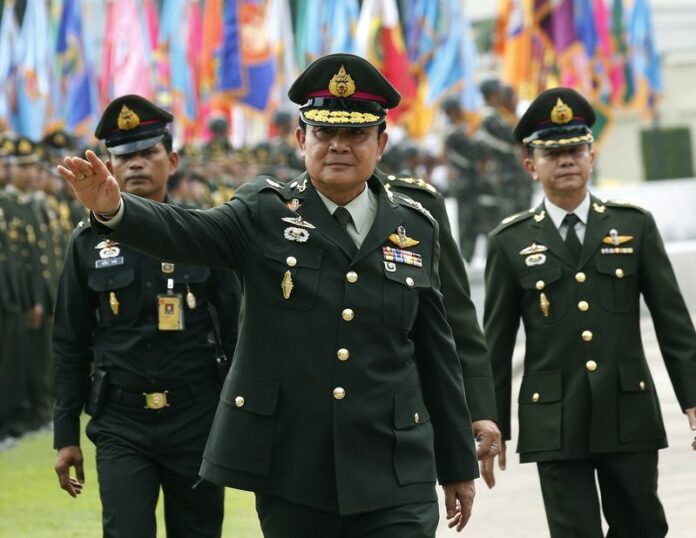 BANGKOK (DPA) — Thailand moved to lift martial law Tuesday, with the premier saying he would instead start using the sweeping executive powers granted by the interim constitution.
Prime Minister Prayuth Chan-ocha told reporters he had asked King Bhumipol for permission to repeal the martial law act in place since the coup in May. The request is considered largely ceremonial.
Prayuth said he would enforce Section 44 of the interim constitution instead.
The text grants him the power to issue any order, "regardless of the legislative, executive or judicial force of that order," and has not been invoked to day.
Prayuth said he expects to use it this week to ensure that dissidents are tried in military courts and that authorities can detain suspects for seven days without charge, both clauses that existed under martial law.
Rights groups and some political leaders expressed criticism.
"To revoke martial law and exercise Section 44 instead is risky because the article gives the PM absolute authority," National Human Rights Commissioner Nirat Pitakwatchara said.
"During a time that the country is trying to promote national reform and solve inequality issues, I doubt that it's suitable to use Section 44 or martial law.
Deputy Prime Minister Prawit Wongsuwan said last week the section would only be used against people who were conspiring against the country and that "good people need not worry."
(Reporting by Cod Satrusayang, dpa)
Related coverage: