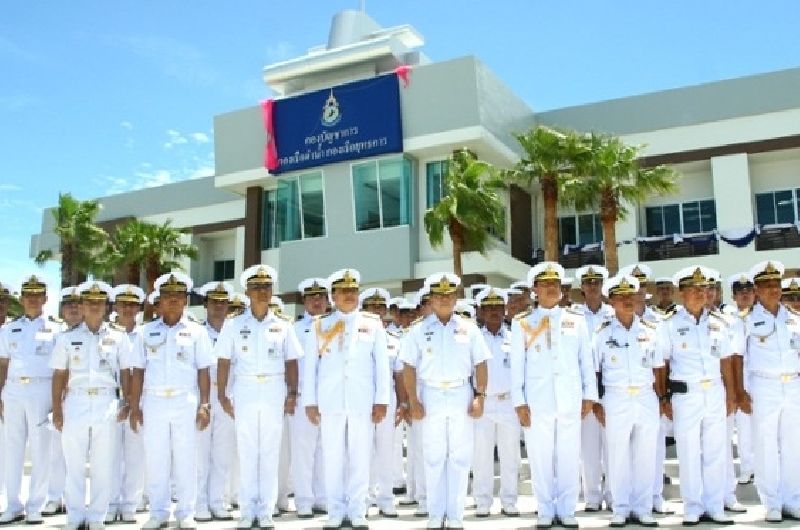 BANGKOK — The Royal Thai Navy has formally submitted a request to the government to buy submarines for its submarine division, which has lacked a single vessel for the last 64 years.
Admiral Kraisorn Chansuvanich, commander of the Thai navy, said he hopes the cabinet will deliberate on the request soon, because submarines are needed to bolster Thailand's armed forces.
"Neighboring countries like Vietnam, Malaysia, Indonesia, and Singapore have had submarines in their arsenals for many years," ADM Kraisorn said. "Now that I am here, I think it is a part of the strategy to improve our armed forces. It's my duty to submit the request to the government for consideration. Whether the government will approve it or not is up to them."
He added that the navy does not have any preference for where the submarines are manufactured, as long as they fit Thailand's needs. ADM Kraisorn also urged the government to approve the submarine purchases soon, as acquiring the ships will be a lengthy process.
"Even if the government approved the purchase today, we won't be able to acquire them instantly, because time will be needed to build the ships and send our personnel to receive training and improve their expertise for one to two years. So, it will take at least five or six years before submarines can enter our service. If we do not start now, we have to wait for a long time," ADM Kraisorn explained.
According to ADM Kraisorn, a number of countries are willing to sell submarines to Thailand, such as South Korea, China, Russia, Germany, and Sweden.

Then-Navy chief Admiral Narong Pipattanasai observes the remains of Thailand's last submarine during a visit to the headquarters of the Navy's submarine division on 7 July 2014 [Photo: Thai Navy website]
The last of Thai Navy's submarines were decommissioned in 1951 following an attempted coup d'etat launched by Navy officers that year. The Navy had similarly tried and failed to overthrow the government two years earlier.
Following the failed coup d'etat of 1951, the government moved to dismantle the Navy's influence in the armed force, stripping it of submarines, a marine force, and war planes. The Navy headquarters in Bangkok were also shut down for several years. The Navy's marine force was restored in 1955 on the advice of the United States military, who trained the corps.