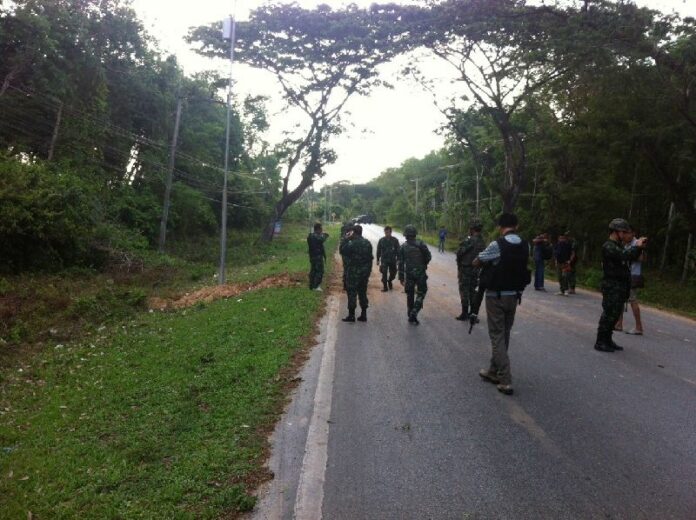 NARATHIWAT — A roadside bomb killed one army ranger and wounded four others in the southern border province of Narathiwat today.
The bomb was planted on a road in Waeng district and detonated when a group of rangers passed by in a military truck around noon, police say. One of the rangers later died in the hospital. According to police, the rangers were carrying tables and other equipment to a base in Narathiwat province for a celebration marking Coronation Day scheduled for tomorrow.
Thousands of rangers are stationed in southern Thailand to help authorities combat local insurgents who have been waging a bloody secessionist campaign in Narathiwat and its two neighboring provinces, Yala and Pattani, since 2004. The militants are aiming to secede the three southern border provinces and revive the independent Islamic state of Patani, which was annexed by Thailand in the early 20th century.
The attack came one day after another bomb targeted soldiers on patrol in Narathiwat's Ru So district at around 5 pm on Sunday. The bomb reportedly detonated a few seconds after the soldiers' vehicle passed, and did not injure anyone. Police believe both incidents were staged by separatists in the region, known as the Deep South.
The decade-long insurgency has killed more than 6,200 people, according to data compiled by human rights groups. At least 60,000 security officers are currently stationed the Deep South, which has been under martial law for the past nine years.