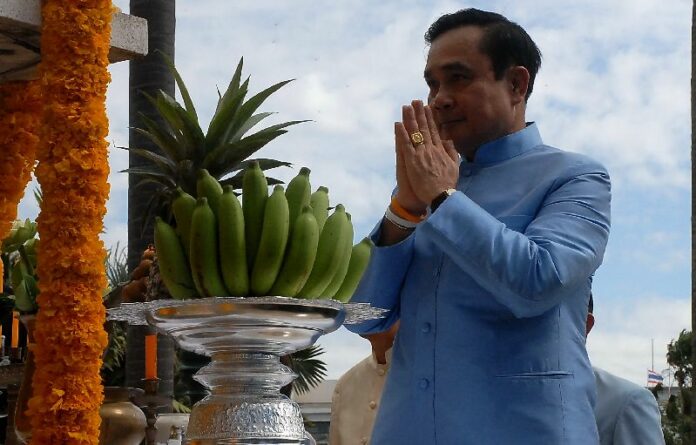 BANGKOK — Thailand's military junta will retain its ban on political activities, which was imposed nearly one year ago, despite calls from the leader of the Pheu Thai party to repeal the prohibition.
The sec-gen of the Pheu Thai party, which led the government toppled in the May 2014 coup, urged the junta yesterday to lift the ban and allow political parties to organize conferences and discuss the constitution being drafted by a junta-appointed body.
Junta spokesperson Col. Winthai Suwaree said today that the junta will "deliberate" on Phumtham Wechayachai's suggestion, but that the ban will stay in place for the time being.
The colonel also advised all political parties to voice their opinions through junta-approved channels, such as the Center for Reconciliation and Reform (CRR).
"The NCPO [National Council for Peace and Order] already has the CRR that opens forums for all sides to voice their opinions, be it politicians, academics, and students," Col. Winthai said. "They can express their opinions on all topics, including about the constitution and reforms."
He added, "We are not suppressing [rights]. There's already the CRR forums, which have been useful. Everyone can voice their opinion freely."
In addition to banning political gatherings and protests, the junta has also arrested dozens of people for making small-scale gestures of defiance, such as flashing anti-coup salutes, eating sandwiches "with anti-coup intent," and reading George Orwell's dystopian novel Nineteen-Eightyfour in public.