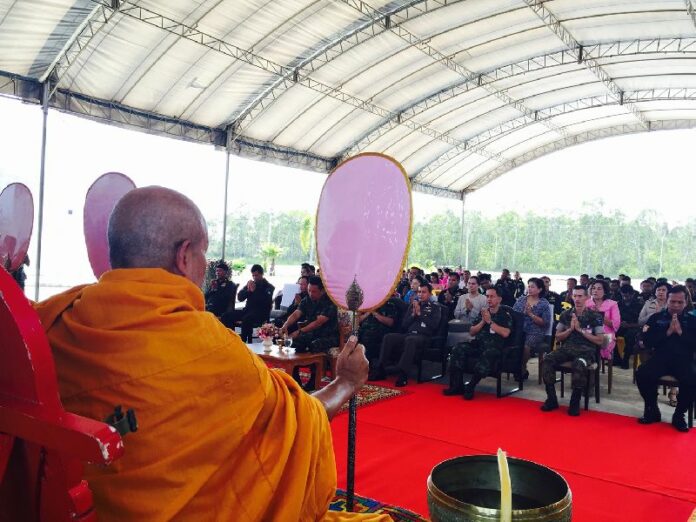 YALA — Suspected separatists shot two motorists dead and burned their bodies in the southern border province of Yala this evening.
Police say the assailants shot a man and woman inside a pick-up truck near Tan Yong village in Bannang Sata district, poured gasoline on the car, and set the vehicle on fire before fleeing the scene. The identity of the victims has not been released.
Police believe the attack was committed by local militants as a part of their bloody separatist campaign against security forces and civilians in the region. Shadowy Islamic insurgent groups have launched regular attacks since 2004 in an effort to secede Yala and its two neighboring provinces, Narathiwat and Pattani. At least 6,200 people have died in the violence, according to data compiled by human rights groups.
In a similar incident last year, a teacher riding a motorcycle was shot dead and burned in Pattani province. A pamphlet denouncing Thai authorities was found close to her body, leading police to believe insurgents were behind the attack.
Experts say the protracted conflict is mostly fueled by ethnic and religious differences. While the vast majority of Thailand is Buddhist, the three southern border provinces are dominated by Malay Muslims who speak a distinct dialect and trace their ancestry back to the sultanate of Patani, which was annexed by Thailand in early 20th century.
Meanwhile, officers at Kalyaniwatthana military base in Narathiwat province organized a religious ceremony today to mark the second anniversary of the base's founding.
The ceremony, conducted in both Buddhist and Muslim traditions, was dedicated to security officers who have died in the effort to quell the southern rebellion. The latest military fatality was an army ranger who was killed by a roadside bomb attack on 4 May.
Security officers also staged a demonstration of counter-terrorism operations at the camp for members of the public to see.