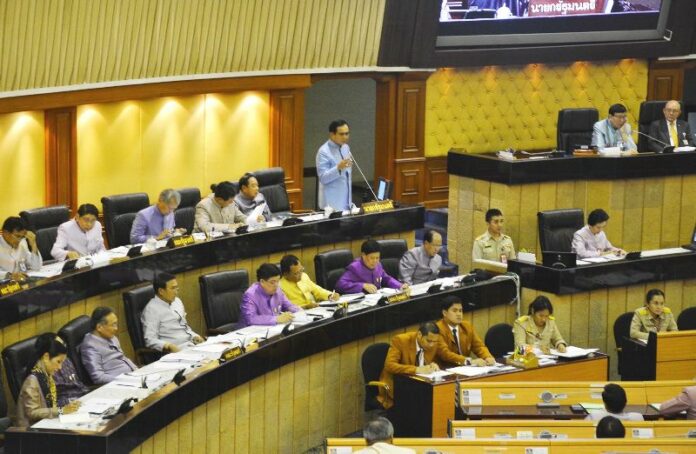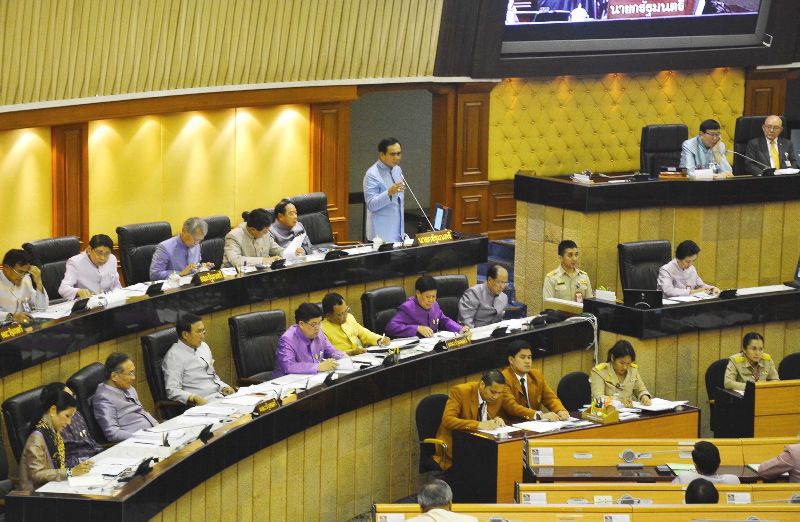 BANGKOK — A spokesperson for the junta's reform council said no changes have been made to the schedule for Thailand's return to democratic rule, despite proposals from some members of the military government to postpone a national election for two more years.
"At this moment, the NRC still insists on the same road map," said Alongkorn Pollabutr Alongkorn, the secretary of junta-appointed National Reform Council (NRC). "There has been no change in our consensus on the issue of whether there will be [more] reforms before an election."
He was referring to a proposal recently put forth by 26 members of the NRC who have called for a referendum to determine whether the military government should stay in power for two more years, thereby postponing the election tentatively set for September 2016.
Even without the extension, the current schedule is slated to subject Thailand to the longest period of military junta rule in the past 40 years. In previous military coups, the junta organized an election close to one year after seizing power.
The petitioners say they believe junta chairman Gen. Prayuth Chan-ocha needs more time to complete the reform program he launched after staging a coup in May 2014.
"This matter is very sensitive," said Alongkorn. "There needs to be careful deliberation, because it might be seen as an attempt to perpetuate [the junta's] power."
Gen. Prayuth himself has neither endorsed nor dismissed the proposal. Commenting on the issue today, he said he would only stay on if the Thai people approve the measure in a referendum.
"If it is the voice of the people, how can I object to that?" he said.
Gen. Prayuth seized power as army chief from an elected government in May 2014 amidst protracted anti-government protests in the capital city. He was later chosen as Prime Minister by an interim parliament he appointed.
The deputy chairman of the conservative Democrat Party – whose members initially welcomed the coup but have since become more critical of the military government – said he was not surprised by the proposal to further postpone national elections.
"The fact that some NRC members applaud and cheer the Prime Minister to stay on, I am not surprised," said Nipit Intarasombat. "Because these people were all installed in power because of the NCPO. Of course, they want the Prime Minister to stay, so that they can stay, too."
He continued, "As a good friend of the Prime Minister who has never criticized him at all, I'd like to warn him loudly this time, please be careful of the people close to you. The more power you have, the more vulnerable you will be. People around you are too afraid to warn you. They are all the type who say, 'yes sir, it's good sir, that's right sir.'"