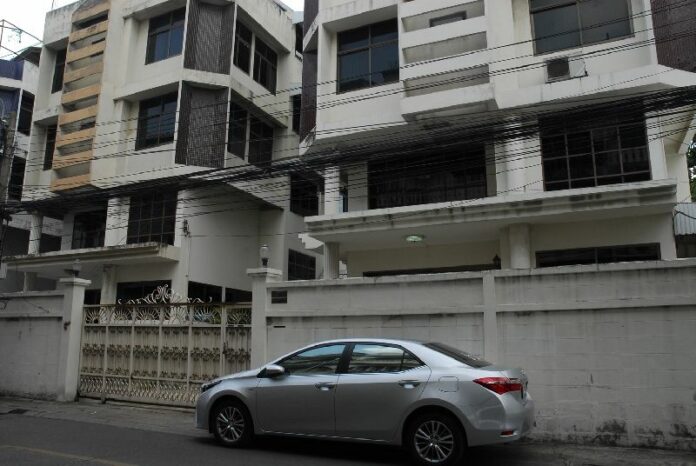 BANGKOK — A senior police commander confirmed that the assistant to ex-princess Srirasmi, a former wife of Thailand's Crown Prince, is facing the death penalty for allegedly abusing his royal rank for personal gain.
The suspect, Montri Sotangkul, has been charged with a number of offences, including insulting the monarchy (lese majeste), bribing state officials, and malfeasance in office. The latter crime carries a maximum penalty of death, a deputy spokesperson of the Bangkok Metropolitan Police told reporters yesterday.
"The maximum penalty the suspect is facing is execution," said Pol.Col. Ekkarak Limsangkart. "But how he will be punished depends on the judgment of the court."
Montri, 53, was arrested last week after police accused him of claiming close ties to Crown Prince Vajiralongkorn in order to win positions on the boards of several state agencies. Montri also allegedly abused his royal connections to secure the rights to buy and sell land in Bangkok.
Montri is facing up to 15 years in prison for violating Section 112 of the Thai Penal Codes, which outlaws defaming the monarchy, and a possible death sentence for violating Section 148, which criminalizes using one's position as a state official to seek personal gain.

Montri Sotangkul (R) apologizing to his father for his alleged crimes, 14 June 2015.
Yesterday, Montri was escorted by police to his home in Bangkok, where officers searched for evidence of his alleged crimes. Police also interrogated the former chamberlain's parents. Reporters were not allowed to observe the discussion.
Pol.Lt.Gen. Prawuth Thawornsiri, spokesperson of the Royal Thai Police, said police have seized more than 10 million baht worth of assets from Montri as a part of the criminal investigation. He said police are requesting the Anti-Money Laundering Office (AMLO) formally freeze and confiscate the assets, which include bank accounts, a condominium, and some vehicles.
"The case will be finalized by 25 June, and then we will separate the files and send them to prosecutors' offices in each district of the wrongdoing," Pol.Lt.Gen. Prawuth said.
Montri has been held at an undisclosed location since the court ordered on 12 June that he be detained while he awaits trial.
Montri is the latest person close to former Princess Srirasmi who has been charged with lese majeste in the past year. Her brothers, sister, parents, and uncle are all serving time in prison after being convicted of the crime, which carries a heavy stigma in Thai society.
Srirasmi has not been seen in public since she resigned from the royal family in December 2014 amidst the scandal.
Last week, police chief Pol.Gen. Somyot Pumpanmuang told reporters that former Princess Srirasmi personally appointed Montri to her entourage, and that the Crown Prince was not involved in her decision.