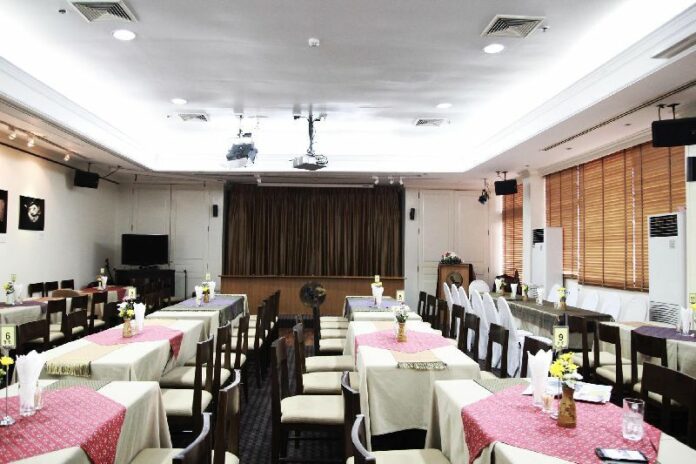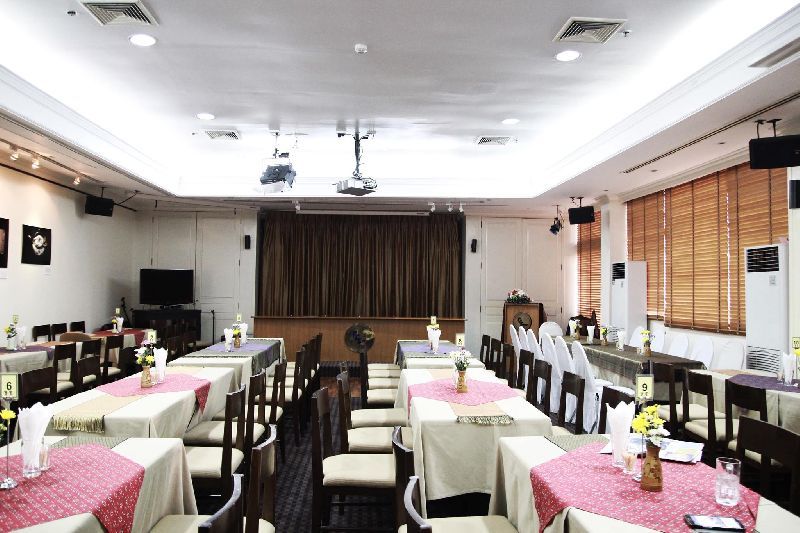 BANGKOK — Thailand's Foreign Correspondents' Club has cancelled a discussion on the Kingdom's draconian lese majeste law after police delivered a verbal order from the ruling military junta.
The law, which falls under section 112 of Thailand's criminal code, punishes insulting the Thai monarchy with up to 15 years in prison. It is the harshest law of its kind in the world, and has been applied with renewed vigor by the military junta that seized power from a democratic government in May 2014.
The event's panelists, which included both critics and supporters of the law, were slated to discuss "trends in the application of Article 112" at the FCCT on 17 June.
However, according to a statement released by the club today, the event has been canceled after police informed the FCCT that soldiers would "come and seal off access" to the building if the event goes forward.
The FCCT reportedly requested a written order from the military government, but was told that the junta would "not issue such a letter because they fear it would be used in the media to damage their image."
According to the club, police said they were concerned the event would sow disunity among Thai people and lead to political unrest.
It is the second time this month that Thai authorities have attempted to block events at the FCCT, which for years has hosted many controversial debates with minimal interference. Two weeks ago, police ordered the club to cancel a discussion on the junta's human rights violations. The FCCT complied, but the talk's organizers, the Thai Lawyers for Human Rights (TLHR), defied police and held a press conference outside the club's doors.
According to TLHR, Thai authorities have interfered with at least 73 political forums since the coup.
David Streckfuss, a Thailand-based scholar who was expected to sit on this week's lese majeste panel, called the junta's cancellation a "worrying sign for Thailand's future."
"I don't think anyone is surprised," he told Khaosod English. "But it's disappointing that the regime is still so paranoid about allowing discussions about basic rights and a topic that really needs discussion."
King Bhumibol, 87, is widely revered as a demi-god in Thailand, where he has sat on the throne for more than half a century. He is currently being treated for poor health in a hospital in Bangkok, a cause of anxiety for many Thais who have never lived under another monarch.
After seizing power, junta leader and hard-line royalist Gen. Prayuth Chan-ocha granted military courts jurisdiction over lese majeste cases, citing the crime's "threat to national security." Nearly 50 people have been charged with lese majeste over the past year, and more than half of them have been denied bail while they await trial, according to iLaw, a watchdog group that tracks legal cases in Thailand. Those who have been convicted have received harsh sentences, including a man who was sentenced to 25 years in prison for posting "defamatory" comments on Facebook.
The military government has also unsuccessfully sought to extradite lese majeste suspects who have fled abroad. Officials say 31 people charged with lese majeste are currently living in exile, with 14 of them residing in neighboring Laos.
(Reporting by Sally Mairs)
For comments, or corrections to this article please contact: [email protected]