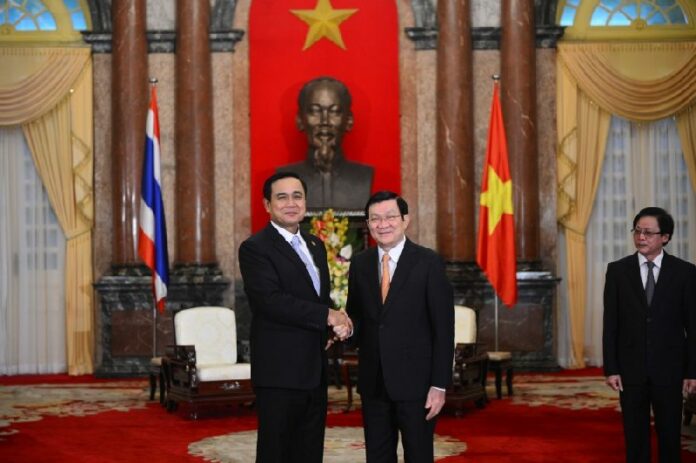 BANGKOK — Thai authorities widened the scope of their suppression on free speech today by blocking a human rights group's press conference in Bangkok on the persecution of an ethnic minority in Vietnam.
Although police and soldiers under the ruling military junta have interfered with more than 70 panel discussions and academic events on Thai politics over the past year, today marks the first time since the coup that authorities have blocked an event that does not directly pertain to Thailand.
The international watchdog Human Rights Watch had scheduled a press conference this morning to release a 33-page report detailing Vietnam's ethnic and religious persecution of the Montagnards, a Christian minority that lives in Vietnam's Central Highlands.
However, Thai police delivered a written order to the Foreign Correspondents' Club of Thailand (FCCT) – which has now had three events canceled by authorities in the past month – citing concerns that the press conference may "affect national security, or the friendship and international cooperation between Thailand and Vietnam, or allow people with ill intention to exploit and cause havoc, which is inappropriate during the current situation."
Human Right's Watch's deputy Asia director Phil Robertson called the forced cancelation "profoundly disturbing."
"This report had nothing to do with Thailand whatsoever," he said. "Something that should have been a discussion about Vietnam has now become a discussion about Thailand. And that's the Thai government's fault."
According to Robertson, police said Vietnamese authorities contacted Thailand's Ministry of Foreign Affairs and asked the government to cancel the event.
In 2010, the Thai government ceded to similar pressure from Vietnam and asked the FCCT to drop a discussion on human rights violations in Vietnam. Two years ago, a pro-democracy opposition politician from Cambodia was also forced to skype-in to his book launch at the FCCT after the Thai government denied him entry to the Kingdom.
In a statement clarifying today's cancelation, the FCCT noted that it has hosted numerous events concerning rights abuses in foreign countries in the past.
"The release of reports with no particular connection to Thailand, such as the one on the Vietnam's Montagnards cancelled today, reflects the significant foreign media presence in Thailand covering Southeast Asia, nothing more," the club said. "The situation of the Montagnards in Vietnam is a subject of legitimate international public interest."
Several hours before today's event was canceled, the US Department of State released a report on the grim status of human rights in post-coup Thailand, describing the "significant restrictions on freedom of speech and press" imposed by the Thai junta, among a host of other rights violations.
The Thai junta, which seized power after six months of street protests, has defended its tight lid on freedom of expression as a necessary measure to "heal" Thailand's bitter political divisions and maintain order.
For comments, or corrections to this article please contact: [email protected]