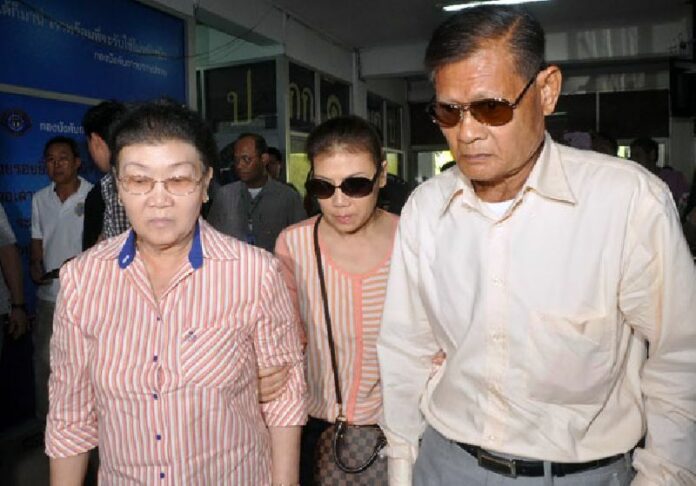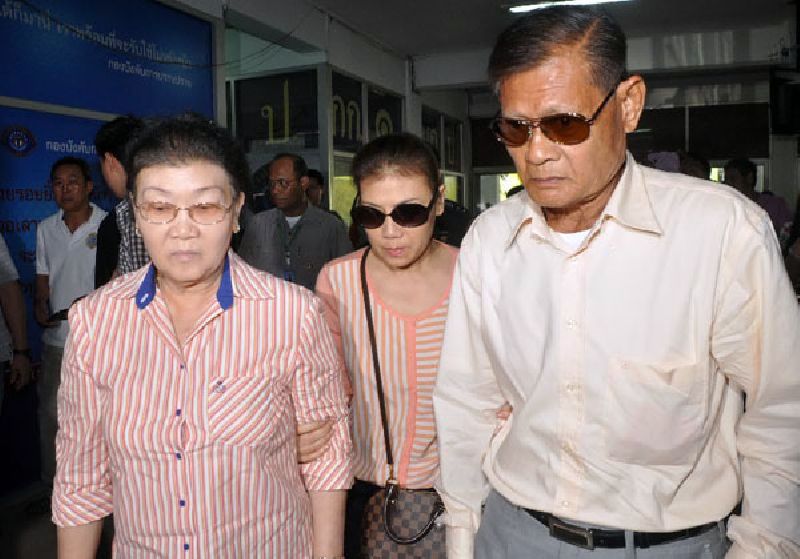 BANGKOK — The mother of the former wife of Crown Prince Vajiralongkorn was taken from the prison where she is serving time for insulting the monarchy to seek medical attention, a prison official said.
After first being admitted to the prison hospital on Sunday with an irregular heartbeat, chest pain and dizziness, Wantanee Suwadee – mother of former princess Srirasmi – was taken to the better-equipped Central Chest Institute, according to Witthaya Suriyawong, director of the Department of Corrections.
"The Department of Corrections followed procedures of the prison," Witthaya told reporters on Monday. "When inmates fall ill, they must receive treatment. If the prison hospital does not have adequate equipment, the inmates must be sent to hospitals that are ready to treat their conditions. There is no privilege [for Wantanee]."
Wantanee has been wearing a pacemaker since 2008, he added.
Wantanee's daughter, Srirasmi, was the wife of Crown Prince Vajiralongkorn from 2001 to late 2014, when members of her family were arrested on a series of corruption and lese majeste (insulting the monarchy) charges. The latter offense carries a maximum penalty of 15 years in prison.
Those apprehended in late 2014 included her uncle, brother and sister. Wantanee and her husband, Apiruj, were later arrested in February for allegedly using their royal connections to have a woman in Ratchaburi province jailed for 18 months on a bogus fraud conviction.
The court found Wantanee and Apiruj, who were not represented by any lawyer, guilty of lese majeste and sentenced them to two and a half years in jail. Wantanee and Apiruj have been held at Central Women Correctional Facility and Bangkok Remand Prison, respectively, since the verdict in March.
In response to the scandal, the Crown Prince stripped Srirasmi's entire family of the royally-bestowed surname "Akrapongpreecha" in November 2014, forcing them to revert to their commoner surname "Suwadee."
A month later, Srirasmi resigned from the Royal Family and gave up "all royal titles," presumably including her status as the Crown Prince's wife.
After the resignation, Srirasmi moved out of the Crown Prince's palace in Bangkok to live with Apiruj and Wantanee in Ratchaburi. She has not been seen in public since 13 December, when she applied for a new national ID card as a commoner.
Related stories:
Brothers of Ex-Princess Imprisoned for Defaming Royal Family
Parents of Former Princess Jailed After Lese Majeste Confession
Sister of Former Princess Jailed for Insulting Monarchy
Royal Resignation: Charges Piled On Srirasmi's Family
To reach us about this article or another matter, please contact us by e-mail at: [email protected].