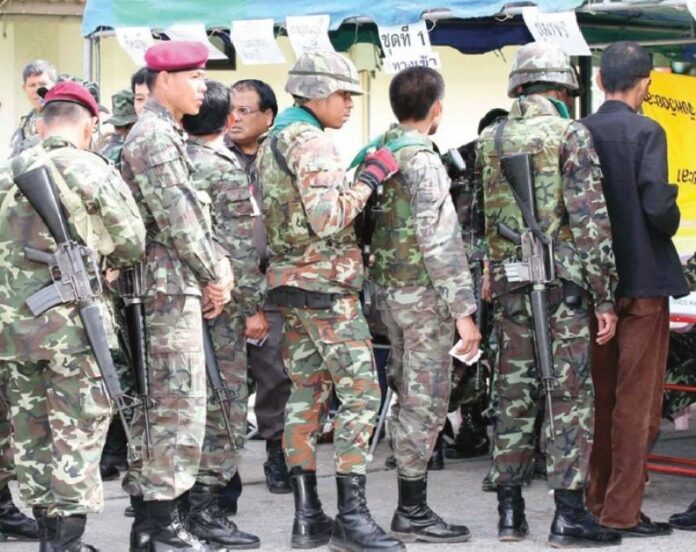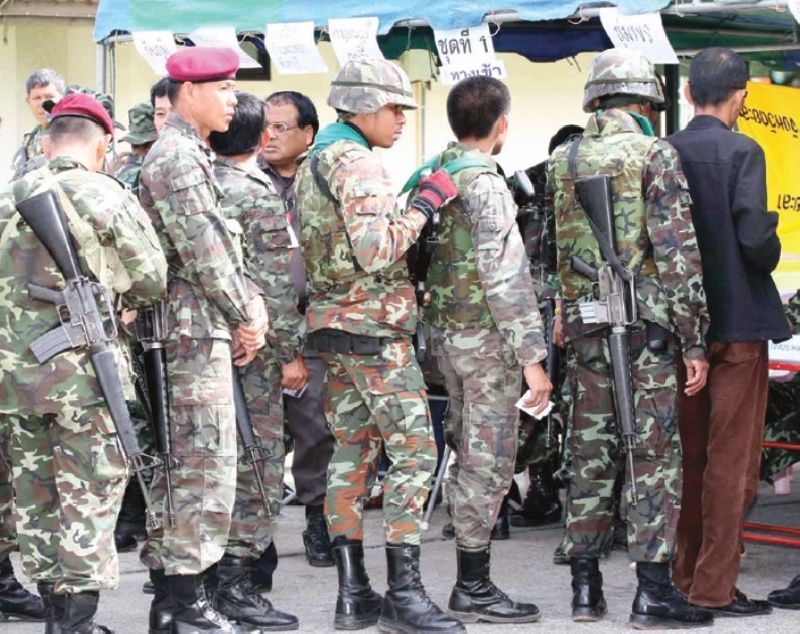 BANGKOK — A top leader of the Redshirt movement announced a campaign to reject the military junta's draft constitution will be organized if it goes to a national vote next year.
Nattawut Saikua, a leader of Redshirt umbrella organization, vowed yesterday to organize a "no" vote days after a government official said any such effort to campaign for or against the new charter would not be allowed, citing the military junta's ban on political activity.
"Now that the government can see that many sides are not pleased by the charter draft, they may use bureaucratic power as their tools, and whoever campaigns against the charter will face many forms of state power," said Nattawut, a leader of the United Front of Democracy Against Dictatorship. "But the UDD isn't worried because there will be more damage if Thailand has to live under undemocratic conditions for a long time."
The draft charter will go to voters in early January should the junta-appointed council vote to endorse it Sunday. Should that happen, Nattawut said Redshirt leaders will swiftly hold a news conference to announce their effort to see it defeated.
Prominent politicians from Thailand's rival factions have criticized the new constitution, which would be Thailand's 20th, as undemocratic. It's been drafted by a body handpicked by the military junta which seized power in May 2014.
Nattawut's criticism may surprise few, given the the political party widely supported by Redshirts was ousted in the coup.
But it's an opinion also echoed by civilian politicians from Nattawut's archrival Democrat Party, including party chairman and former Prime Minister Abhisit Vejjajiva.
"The Democrat Party believes that it is best if the council rejects this constitution," Abhisit said last week.
Those criticisms have focused on clauses designed to impose limitations on future elected governments, such as creating a military-stacked committee that can unilaterally intervene and seize control from elected officials anytime unspecified "chaos" arises in the kingdom.
Other clauses that have come under fire would allow a non-MP to become Prime Minister, abolish direct election of the Senate and delegate more power to non-elected "independent agencies" such as the Constitution Court.
Nattawut said a vote held without a free and open debate is unacceptable.
"Many dictatorship countries also organized referendums for constitutions and other matters," he said. "Those in power use every way to convince people to pass [their agendas]. It's like this constitution, which has been illegitimate since the beginning."
Campaign Ban may be Softened
Responding to criticism over the ban, Deputy Prime Minister Visanu Krue-ngam said the junta may ease the prohibitions on a case-by-case basis.
"The National Council for Peace and Order will deliberate on possible alleviations," Visanu said, using the junta's formal name.
Asked to explain his earlier assertions about prohibited "mobilization" and acceptable "expression of opinions" in the run-up to the referendum, Visanu said it depended on intentions.
"If it is merely an expression of opinion that is personal and not designed to convince other people into agreement? It can be done," he said. "Even though a person's words may sound convincing, that person has to be conscious not to invite other people to agree with him/her."
But he said, election campaigns like those of a general election would not be allowed.
Open campaigning was allowed in 2007 when the previous constitution, also drafted under military supervision, was written and eventually adopted by voters.
Meanwhile, a member of the junta-appointed National Reform Council, urged the public to study the constitution draft on their own, instead of listening to the politicians who oppose it.
"Don't be fooled by these politicians," Sira Jenjaka said. "These people lost their political power, so it's natural that they would only say things that benefit them. Of all previous charters, this constitution gives power to the people the most."
To reach us about this article or another matter, please contact us by e-mail at: [email protected].