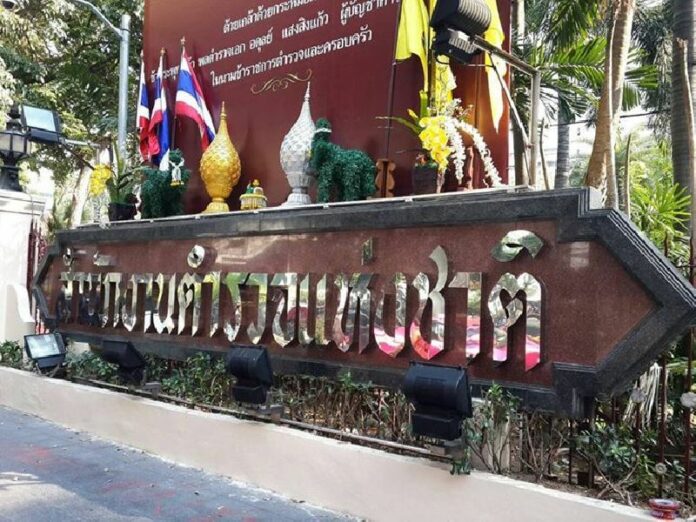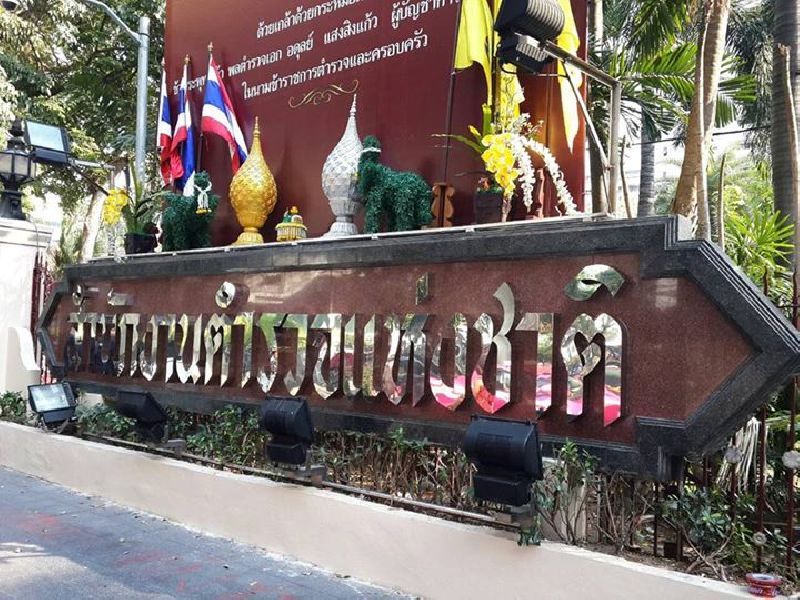 BANGKOK — Police will disclose the identities of those under investigation for flaunting ties to the Royal Family on Wednesday when they are brought to court, the officer in charge of the investigation said yesterday.
After announcing Sunday a crackdown on "a group of individuals who have been falsely claiming [ties to] the High Institution to commit inappropriate acts" without naming suspects, the lead investigator and head of Bangkok metro police said the suspense will come to an end tomorrow.
"We have already asked the court for arrest warrants for suspects in this case, but I don't want to disclose the identities, number or details of their behavior," police Lt. Gen. Sriwarah Rangsipramnakul said. "Everything is in the case file. You will know about it when we take them for a remand, and we expect to remand them on Oct. 21."
The investigation came to light on Sunday when police published the order establishing a 19-member taskforce, led by Sriwarah, to prosecute the alleged royal imposters, but no other details were given. The letter also appeared to be signed on Friday, two days before the information was made public.
According to Sriwarah, it was the military who filed criminal complaints against the suspects, accusing them of lese majeste (insulting the monarchy), a crime punishable under Section 112 of the Thai Penal Code. He confirmed that the suspects have been charged with lese majeste, which carries a maximum penalty of 15 years in prison per offense.
National police chief Chakthip Chaijinda was similarly tight-lipped about the investigation when quizzed by reporters yesterday. He declined to name any of the suspects.
"If we find that anyone is involved, we will take action against them. Today, I will talk with Police Lt. Gen. Sriwarah about prosecuting this case, which has to be proceed in accordance with facts and laws," Police Gen. Chakthip said Monday. "Personally, I don't feel worried about this case, because we have laws [that support] the prosecution."
Open discussion about the Royal Family is considered a taboo in Thailand; legal cases involving the monarchy and lese majeste offenses are often shrouded in secrecy.
Last November, police launched a similar crackdown on what they described as a criminal network that falsely claimed ties to the monarchy. Nearly 30 people were arrested in connection with the network, including Pongpat Chayaphan, then chief of the Central Investigation Bureau, and family members of former Princess Srirasmi, who was the wife of the Crown Prince at the time.
Pongpat and his alleged accomplices were subsequently found guilty of lese majeste and other criminal activities. They are believed to be serving jail terms.
After the scandal broke out in November 2014, Crown Prince Vajiralongkorn stripped Srisasmi's family of their royally-bestowed surname "Akharaphongpreecha," forcing them to revert to their commoner surname of "Suwadee."
Srirasmi later resigned from all royal titles and adopted life as a commoner. She was last seen in public in December 2014.
When reporters asked police chief Chakthip yesterday whether the ongoing investigation is targeting a group as large as Pongpat's, he replied, "Let us inspect details first. This matter needs to be investigated first."
Chakthip also declined to say whether a police order transferring eight police officers on Sunday was related to the investigation. Nevertheless, he added that any police officer involved in the case would be expelled from the force. "Because this is a serious case," Chakthip said.
Related stories:
Ex-CIB Chief Gets 6 Years for Defaming Thai Crown Prince
Hundreds of Police Officers Linked To Former CIB Chief Transferred
Brothers of Ex-Princess Imprisoned for Defaming Royal Family
To reach us about this article or another matter, please contact us by e-mail at: [email protected].
Follow Khaosod English on
and
Twitter
for news, politics and more from Thailand.