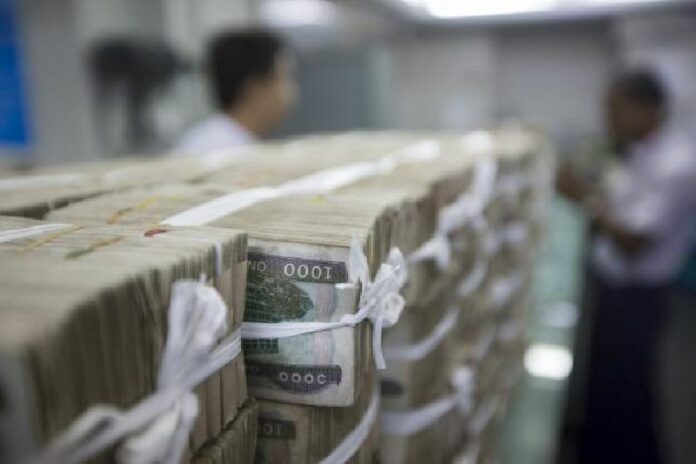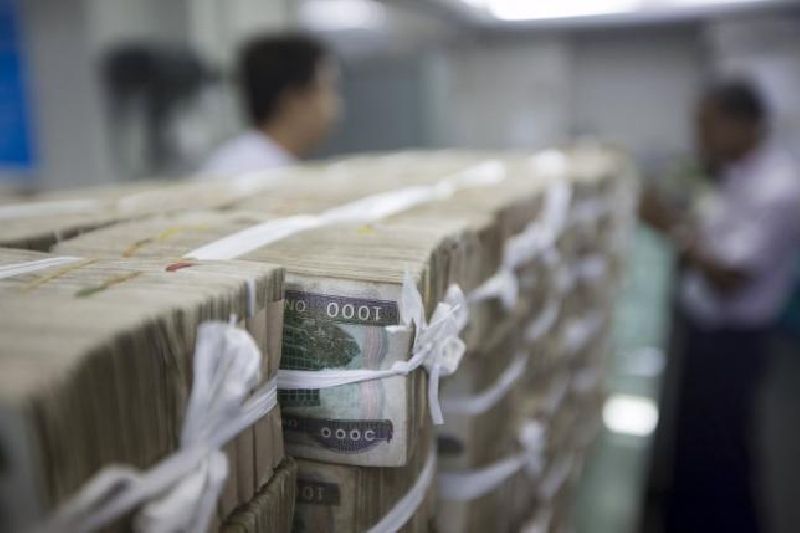 By Antoni Slodkowski and Simon Webb
Reuters
YANGON — Banks in Myanmar bought hundreds of millions of dollars in the black market this year, banking sources said, in a resurgence of an unregulated trade that flourished under military rule and has raised fears among foreign investors of backsliding on reforms.
Lenders say they were forced to turn to unlicensed brokers for scarce dollars to keep the wheels of trade turning, as the central bank's efforts to prop up the kyat currency threatened to freeze up the nascent financial system.
"We deliberately made our currency appreciate, while there was an actual depreciation happening," said a senior central bank official. "The whole informal market re-emerged, no transactions were happening through the banks any more. That's when we came to the brink of collapse."
The episode underscores the fragility of reforms introduced since a semi-civilian government took power in 2011 after decades of isolation from the international financial system.
Sources said the main motive for rolling back on reforms that introduced a managed kyat float in 2012 was to avoid inflation becoming an issue that could damage the government's standing ahead of a historic election on Nov. 8.
The Central Bank of Myanmar did not respond to Reuters requests for official comment.
Strains emerged in early 2015 as the central banks' official exchange rate diverged further and further from the rate offered on the black market.
International trade has grown quickly during the reform period, and as imports outpaced exports the trade deficit jumped to USD$4.9 billion (173.8 billion baht) in the fiscal year ending March 31, from just under USD$92 million (3.3 billion baht) two years earlier, according to official data.
That has tightened the supply of dollars, with rising foreign direct investment and tourism not enough to fully plug the gap.
The chronic shortage of dollars worsened mid-year as exporters either held back dollars in the expectation of an eventual kyat devaluation or refused to sell at the official rate.
Banks turned instead to the informal market, using well-established brokers with systems that were put in place to skirt sanctions when Myanmar was an international pariah.
"They call it the black market but it's the real market," said Win Lwin, a senior manager at KBZ Bank. "It's very difficult for the banks to follow the rules."
Banks 'Have No Choice'
In interviews with Reuters, executives and traders at three Myanmar banks said they had bought dollars in the informal market for clients needing to make international trade payments. All declined to be named, but said the practice was widespread.
"We have no choice," said one foreign exchange trader at a local bank. "We have to go to the black market."
Banks bought as much as USD$15 million (532 million baht) a day through brokers, traders and executives estimated. The informal market purchases peaked in June and July when a dollar would buy you as much as 16 percent more kyat on the informal market.
Under pressure from the International Monetary Fund (IMF) and the World Bank, the central bank abandoned its defense of the currency after 10 months in July, allowing the kyat to devalue and increasing dollar supply.
The kyat is now down more than 20 percent for the year, making it one of the worst-performing frontier market currencies in 2015.
But without wider reforms to allow foreign banks to sell dollars in Myanmar, some traders and bankers believe it is only a matter of time before they are forced back into the informal dollar market.
"This whole thing could turn on a dime," said an executive at one of Myanmar's banks. "We all know how limited the central bank is for dollar supplies. They could say overnight – the party's over, we've run out of reserves."
The IMF estimates central bank reserves in dollar terms will reach around USD$5 billion (177.3 billion baht) at the end of this fiscal year, equivalent to around 2.5 percent of imports. The central bank declined to provide data on actual reserves.
Offshore Network
Myanmar's banks hold offshore accounts in Singapore to settle international trade.
To get dollars to those accounts, the banks paid brokers in Myanmar in kyat, the executives and traders said. Those brokers then used registered companies in Singapore to transfer dollars into the banks' offshore accounts.
The Monetary Authority of Singapore did not reply to questions on whether it was aware of the trades, had taken any action to prevent them or planned to do so.
"Financial institutions are required to monitor for and report any suspicious transactions," MAS said in an e-mail.
Electoral calculation may have played a part in the crisis, with the ruling Union Solidarity and Development Party expected to fare poorly in what is being touted as Myanmar's first free and fair election in 25 years.
"The difficulty with the authorities was that they were of course concerned about inflation if the exchange rate depreciates," said Yongzheng Yang, who oversees Myanmar for the IMF and led a mission to Myanmar in June.
While banks are no longer buying black market dollars, many importers and exporters continue to do informal bilateral deals, said U Mya Than, chairman of Myanmar Oriental Bank and of the Yangon Foreign Exchange Market Committee.
"There is no scrutiny of transactions and no enforcement," he said.
That is a red flag for international banks entering Myanmar on the first licenses granted since the reforms.
"The central bank should crack down on the black market," said the head of the treasury department at a foreign bank that has recently launched in Myanmar. "It's impossible to build a normal financial system if we have it here."
Additional reporting Timothy McLaughlin and Aung Hla Tun