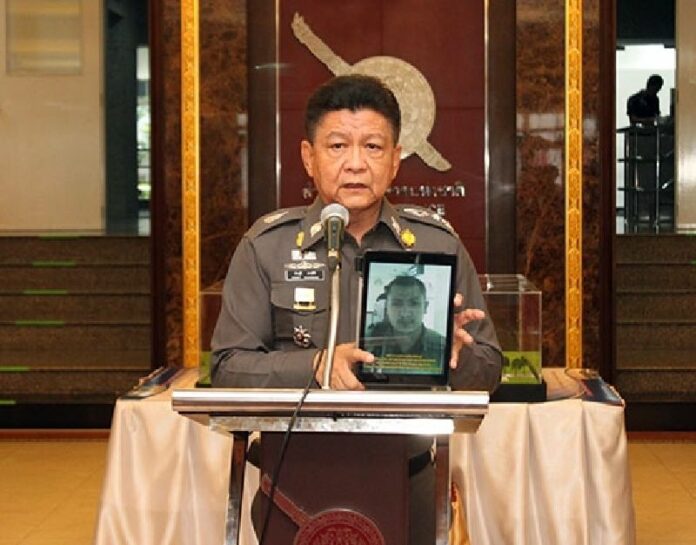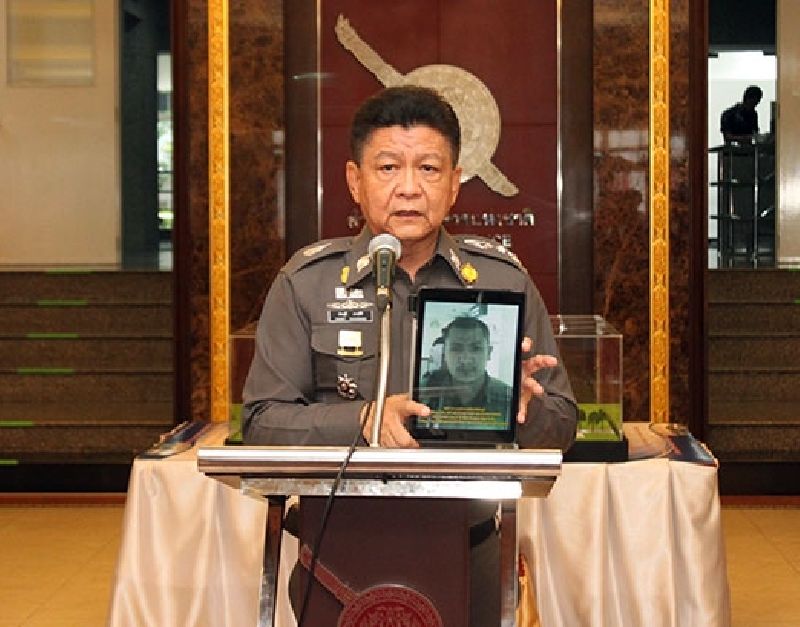 BANGKOK — Former police spokesman Police Gen. Prawuth Thavornsiri has resigned from all bureaucratic posts, police commander Chakthip Chaijinda announced today.
According to Police Gen. Chakthip, Prawuth submitted his resignation to the police on Oct. 29, two days after he was abruptly ousted from his post as a police spokesperson without any explanation. Chakthip said he approved the resignation on the same day.
"Police General Prawuth submitted his resignation through the Human Resources Office in accordance with the regulation," Chakthip said today. "Right now the matter is pending royal endorsement by His Majesty the King, because Prawuth is a senior civil servant."
On Monday, Chakthip told the media rumors Prawuth had resigned from the force were false.
---
Fallen Former Police Spokesman 'Back in Thailand'
---
Apart from leaving all posts in the police force, Chakthip said Prawuth also resigned from the government committee in charge of organizing "Bike for Dad," an upcoming mass cycling event in Bangkok to be held Dec. 11. The government-sponsored event was conceived by Crown Prince Vajiralongkorn to honor his father, King Bhumibol, who will turn 88 on Dec. 5.
Prawuth, 59, has not been seen in public since the Royal Thai Police announced his replacement as spokesperson on Oct. 27. Chakthip said Prawuth was on vacation in Europe at the time. Meanwhile, social media has been rife with speculation Prawuth might be involved in an ongoing investigation of individuals who allegedly exploited their ties to the Royal Family.
Asked to comment on the rumor by a reporter today, Chakthip said, "Police General Prawuth had intended to retire early from the bureaucracy. So, I don't think this is connected or related to the suspects in the case of defaming the High Institution [the monarchy]."
Three men – Suriyan Sujaritpalawong, Jirawong Watanathewasilp and Police Maj. Prakrom Warunprapha – were arrested Oct. 16 and charged with lese majeste (insulting the monarchy). The military court ordered the trio into a military prison on Oct. 21 to await trial, but two nights later authorities said Prakrom was found hanged in his room.
According to the authorities, the suspects exploited their ties to the monarchy to further their own riches. For their alleged crime, Suriyan and Jirawong are facing trial in the martial court on a charge of lese majeste, which carries a maximum penalty of 15 years in prison per offense.
Widening Probe
Several Thai media agencies have reported that police are expanding the investigation to implicate more military and police officers in the case.
According to Daily News, up to "40 to 50" officers have been named as possible suspects in the "royal imposters" ring. The report cited an anonymous source inside the investigation.
Khaosod newspaper also reported yesterday that an unnamed army colonel was among potential suspects and had fled the country recently, crossing the border into Myanmar via a checkpoint in Tak province. The colonel also brought more than 20 million baht with him, according to Khaosod, citing an anonymous police source.
Chakthip dismissed those reports in today's news conference.
"We have no evidence about any of that. We are gathering facts about the case," the police commander said.
But Police Lt.Gen. Sriwarah Rangsipramnakul, head of the police investigators into the case, admitted yesterday that his case files include information "40 to 50 military officers" might be related to the alleged impostors ring.
"They implicate each other," Sriwarah said on Tuesday. "But to this moment, we do not have sufficient evidence to issue arrest warrant on any of the officers. However, I insist that if we find any wrongdoers, we will take legal action against them all."
Sriwarah added that new arrest warrants will be issued in the next several days, though he declined to identify the persons.
Like other lese majeste cases and issues involving the monarchy, the ongoing investigation has been conducted in secret. Media agencies have been instructed by authorities not to report anything other than official statements and authorized disclosures.
To reach us about this article or another matter, please contact us by e-mail at: [email protected].
Follow Khaosod English on
and
Twitter
for news, politics and more from Thailand.