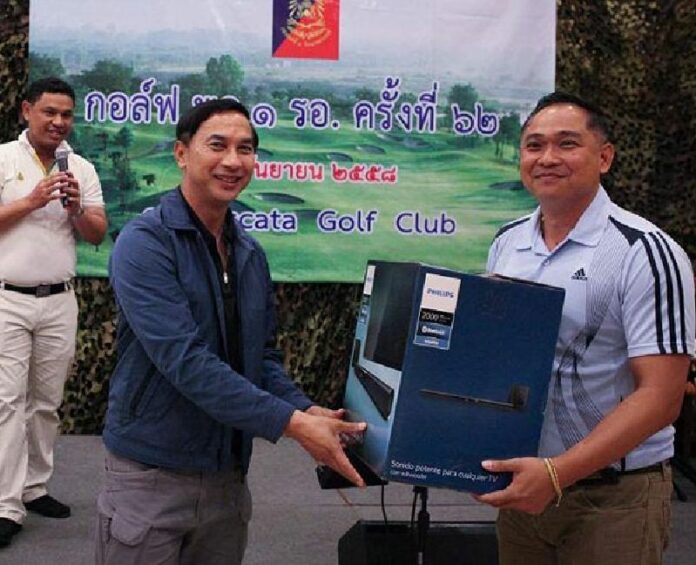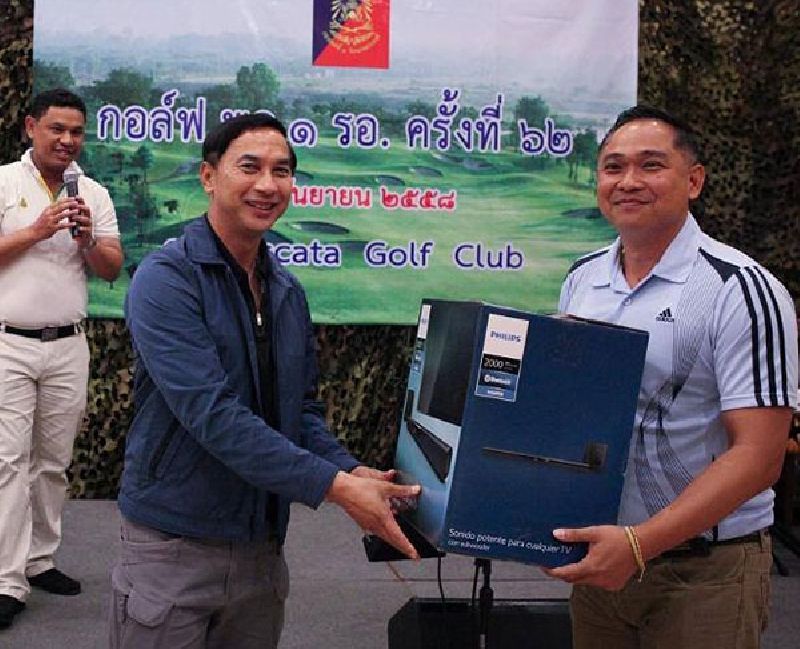 BANGKOK — An army colonel is under investigation for allegedly taking bribes and embezzling funds in the construction of a massive park which recently opened to honor the monarchy, sources said today.
Col. Kachachat Boondee is the latest person publicly accused of exploiting ties to the monarchy for personal benefit following weeks of rumors that investigators were expanding the probe to implicate more military and police officers.
Read: Prawuth Resigns from Police & 'Bike for Dad' Board
A criminal complaint filed Saturday accused Kachachat of defaming the monarchy by abusing his position, according to police spokesman Piyaphan Pingmueang.
Piyaphan declined to specify Kachachat's alleged wrongdoing. Military sources have privately told media in recent days that the colonel embezzled money and took bribes during the construction of Rajabhakti Park in Prachuap Khiri Khan province.
Construction of the park, which opened in August after 10 months of construction, was overseen by the army and was reported to have cost at least one billion baht. It features giant statues of seven prominent kings from Thailand's history.
The project was allegedly plagued by corruption and financial irregularities. According to a member of the investigation team, unusually high prices were paid for land, equipment and statues for the park. One statue alone cost 44 million baht, said the anonymous source, while access to VIP seats at the park's opening ceremony was sold for 1 million baht.
Pressed by reporters for details on the nature of Kachachat's alleged crimes, police spokesman Piyaphan said the colonel was involved with former palace aide Suriyan Sujaritpalawong, whose death in custody was announced today.
Suriyan and two other suspects – his secretary Jirawong Watanathewasilp and former police officer Prakrom Warunprapha – were arrested Oct. 16 when police announced a crackdown on "royal impostors." The trio was charged with lese majeste (insulting the monarchy) and placed in a military prison by the martial court on Oct. 21.
Two nights later, Prakrom hanged himself in prison, officials said. Suriyan also died on Saturday night of "blood infection," officials announced today.
Whereabouts Uncertain
Immigration police sources told Khaosod that Kachachat crossed into Myanmar from Tak province on Oct. 31 and furnished images said to be from an immigration police computer logging his departure.
Piyaphan denied those reports today.
"We checked with the immigration police, and they haven't found information that he left the country," Piyaphan said. "The Royal Thai Police doesn't have any information about Col. Kachachat's departure from Thailand either."
Police will call on Kachachat to give his side of the story soon, Piyaphan said. A warrant for his arrest was approved by a martial court in Bangkok late Monday afternoon.
Defense Minister Pravit Wongsuwan declined to comment on the complaint filed against Kachachat, who is the highest ranking officer to be named as a suspect in the investigation launched Oct. 16.
"So be it. Let them investigate [the issue], find out who's involved," Gen. Pravit told reporters today. "You cannot just come up with vague allegations. We can't proceed with anything based on just vague allegations."
Democrat Urges Probe
Meanwhile, former Democrat Party MP Watchara Petchthong filed a complaint today calling for the military government to investigate possible irregularities in the Rajabhakti Park project.
"I see the news reports about potential corruption in the Rajabhakti project, and as a former MP, I feel very uncomfortable about it," Watchara said. "So, I'd like the Prime Minister to organize a committee to investigate whether there's indeed corruption, how much the state budget was, how much were donations from private companies and the public, and which companies were involved."
Update: This story was updated to reflect that a warrant for Kachachat's arrest was approved late Monday afternoon.
Related stories:
Accused 'Royal Imposter' Too Sick to Appear in Court, Police Say
Further Autopsy of Lese Majeste Inmate Unnecessary, Minister Says
'Royal Imposters' Suspect Involved in Past Lese Majeste Crackdowns
Famous Astrologer Among Accused 'Royal Imposters'