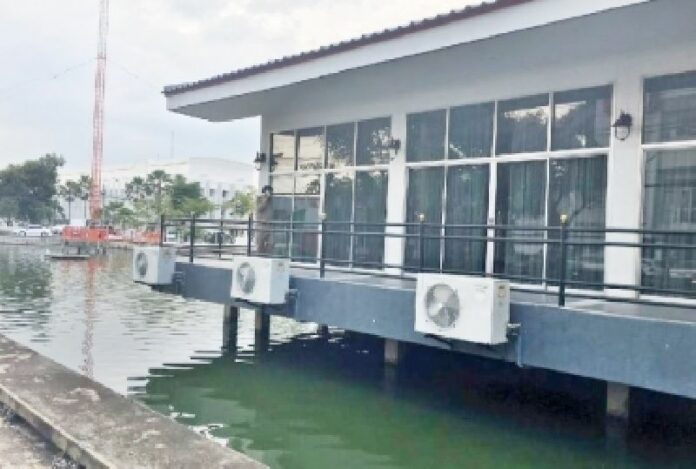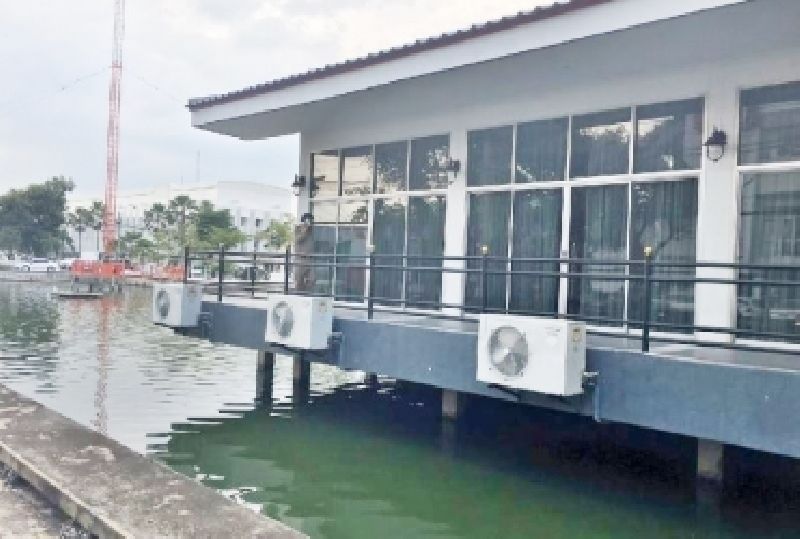 BANGKOK — Reporters were allowed yesterday to visit a temporary prison at a Bangkok army base where two suspects accused of defaming the monarchy have died since Oct. 23.
The Corrections Department on Thursday opened the controversial military facility on Nakhon Chaisri Road where those arrested in a nearly two-month crackdown on lese majeste (insulting the monarchy) are being held along with two men accused of the deadly bombing of the Erawan Shrine in August.
"In general, we must say that this prison is more comfortable than others," said Department of Corrections chief Witthaya Suriyawong. "Because we have a small number of prisoners, we can jail them separately. And there is also toilet for each room."
After two suspects held in military custody there died last month, calls came for it to be closed from the U.N. Human Rights Office for Southeast Asia, and rights groups such as International Commission of Jurists and Human Rights Watch. Six Thai organizations, including Thai Lawyers for Human Rights and the Union for Civil Liberty also called for its closure.
The temporary prison at the 11th Army Circle – a command center for several infantry units in Bangkok region – was opened Sept. 12 to hold suspects in cases said to concern national security. It currently holds seven inmates: five lese majeste suspects and two Uighur men accused of being behind the shrine bombing, Mohammad Bilal and Yusufu Mieraili.
The five accused of defaming the monarchy are: Jirawong Watanathewasilp, Prathin Chanket, Nattapol Nawanle, Wallop Boonchan, Pahiran Kongkham. The latter four are alleged members of a Khon Kaen-based Redshirt faction accused of lese majeste and conspiring to overthrow the government.
Reporters were taken to the spot where they were told one suspect, former policeman Prakrom Warunprapha, hanged himself with his shirt Oct. 23.
They were shown the metal bar on an unused door from which he allegedly hanged himself. It appeared to be in a spot that would not be visible from outside.
Another suspect who died in custody there was former palace aide Suriyan "Mor Yong" Sujaritpalawong. Suriyan died of "blood infection" on Nov. 7, according to prison officials.
Both men were quickly cremated and complete autopsy results were not made available, fueling public skepticism.
Each inmate was seen held separately in the room except Bilal, who had been placed in the same room with lese majeste suspect Pahiran Kongkham.
All prisoners were told to turn their backs to reporters during the trip and were not allowed to speak. Reporters were also prohibited from using cameras or mobile phones.
Witthaya said the purpose of the special jail was to make the interrogation more convenient as officers were allowed to meet the inmates only from 8am to 2pm in normal prisons.
Inmate health is checked twice per week. In case of emergency, they will receive care from medics and can be taken to a correction system hospital if their condition worsens.
The prison right now consists of five detention rooms, but authorities said they want to add six more cells to the temporary facility for important cases in the future.
Related stories:
Third 'Royal Impostors' Suspect Still Alive, Official Says
Deaths of Lese Majeste Suspects Prompt Calls for Greater Transparency
Famous Astrologer 'Mor Yong' Dies in Custody
Further Autopsy of Lese Majeste Inmate Unnecessary, Minister Says
'Royal Imposters' Suspect Found Hanging in Prison, Officials Say