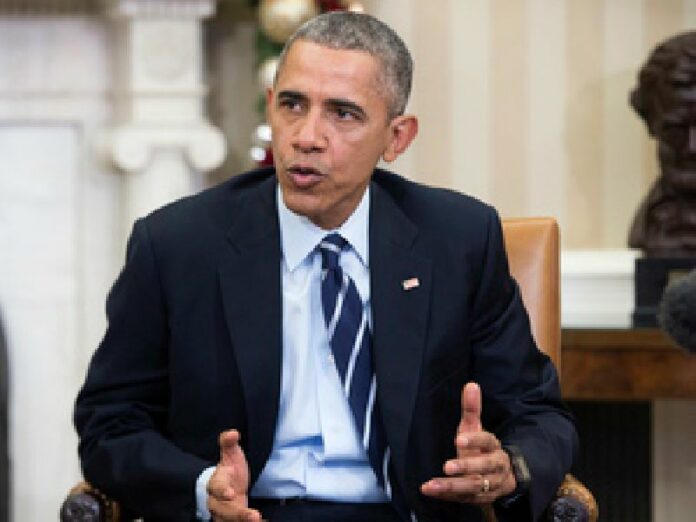 LOS ANGELES/WASHINGTON — Investigators were searching Thursday for a motive in a California massacre that left 14 people dead and 21 others wounded, as US President Barack Obama said it was possible the mass shooting was tied to terrorism.
"We do not yet know why this terrible event occurred," Obama said after meeting with his national security team in the Oval Office.
Obama said it will take time to uncover the extent of the shooters' plans and their motivations.
"It is possible that this was terrorist related, but we don't know," he said. "It's also possible this was workplace related."
A prayer vigil attracted several thousand people Thursday night to an outdoor sports stadium to honour the victims.
"This tragedy will not paralyse us or keep us from going forward and growing together as a community," San Bernardino Mayor Carey Davis said.
The suspects, who died in a shootout with police hours after the massacre Wednesday at a conference centre, were husband and wife, Syed Rizwan Farook, 28, and Tashfeen Malik, 27, the San Bernardino County Sheriff's Office said.
"They sprayed the room with bullets," San Bernardino Police Chief Jerrod Burguan said.
Wearing black tactical gear but no body armour, the duo fired 65-75 rounds from "assault-style" rifles and left a bag containing three pipe bombs rigged to a remote-controlled toy car, which did not detonate, he said.
Farook, who had no criminal record, was a health inspector for the San Bernardino County Public Health Department, which was holding a training event and holiday party. He attended but left early, making a scene by some accounts, Burguan said.
"Nobody just gets upset at a party, goes home and puts together that kind of an elaborate scheme or plan to come back and do that," Burguan said. "So there was some planning that went into this."
Twelve of the 14 dead and 18 of the 21 wounded were county workers.
The couple left their 6-month-old daughter with relatives prior to the attack under the pretense of going to a medical appointment, according to media reports.
After the massacre, police found Farook had recently rented a black Ford Expedition, and about four hours after the attack police found the Ford Expedition at a house rented by the couple.
A road pursuit ensued, ending several minutes later in a gunbattle.
The couple died in a hail of some 380 rounds fired by 23 local, state and federal officers and agents. The suspects had 1,600 rounds of ammunition in the vehicle, Burguan said, and fired an estimated 76 shots.
One officer suffered a gunshot to the leg, and another sustained cuts from shrapnel or glass.
The search of the suspects' house, about 5 kilometers from the party massacre, found some 5,000 rounds of ammunition and 12 pipe bombs, plus additional bomb-making material and tools, Burguan said.
"Clearly they were equipped," he said, "and they could have continued to do another attack. We intercepted them before that happened, obviously."
FBI Assistant Director David Bowdich said it could take time for authorities to sort out motivations in the attack.
"There was obviously a mission here. We know that. We do not know why," he said. "We don't know if this was the intended target, or if there was something that triggered him to do this immediately."
Farook, a U.S. citizen, had spent time in Pakistan, and his international contacts are now under investigation, Bowdich said. Farook returned to the U.S. in July 2014 with Malik, who entered the country with a Pakistani passport on a K1 visa, available to fiancees of US citizens. They later married.
"It would be irresponsible and premature of me to call this terrorism," Bowdich said. "The FBI defines terrorism very specifically, and that is the big question for us: What is the motivation for this?"
The San Bernardino massacre is the second major U.S. mass shooting in less than a week. On Friday, a gunman killed three people and injured nine others at a family planning clinic in Colorado.
Obama renewed calls for Congress to make it harder for criminals to acquire guns. His past efforts to strengthen gun laws after previous mass shootings failed in Congress amid opposition from lawmakers backed by the gun lobby.
"It's important for all of us, including our legislators, to see what we can do to be sure that when individuals decide they want to do someone harm we make it harder for them to do it," he said, "because right now it's just too easy."
Farook legally bought two handguns believed used in the attack, while the suspects' two rifles were legally purchased by a third person, Burguan said.
Story: DPA / Frank Fuhrig and Anne K Walters