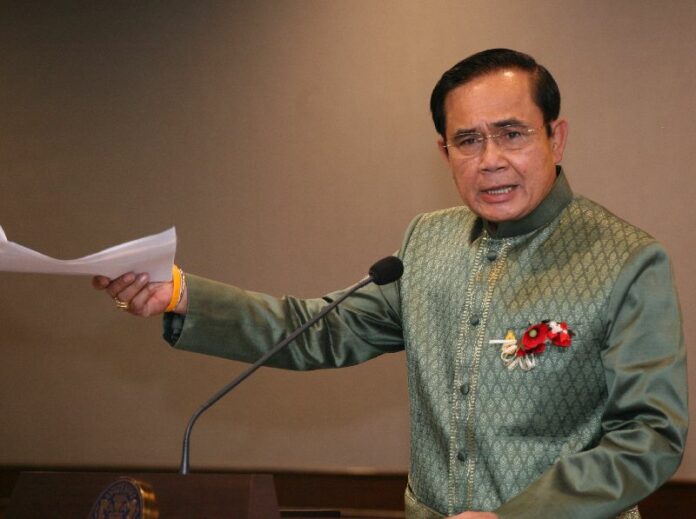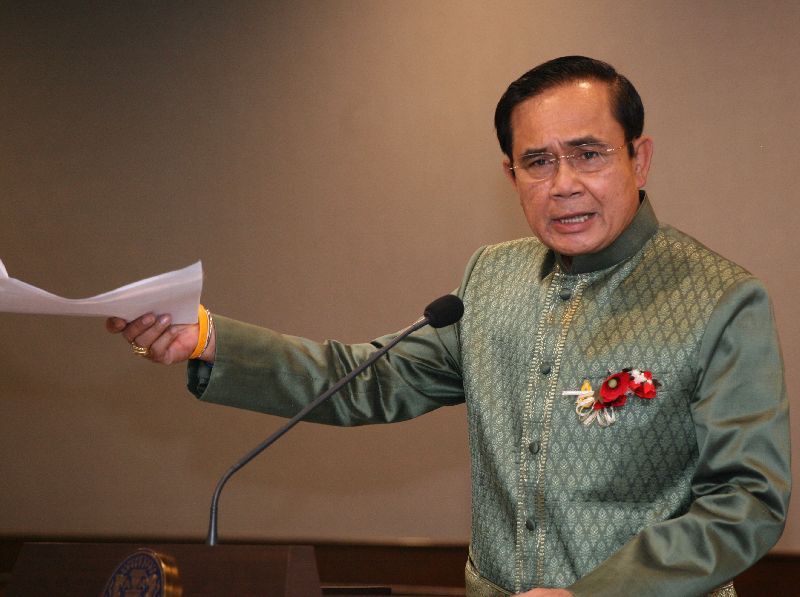 BANGKOK — In a bid to counter "negative news and misinformation" on social media, the military government today announced it will take a more aggressive role in directly countering such information online.
The latest effort by the junta to improve its image online comes as a second attempt at winning support from for easier censorship from foreign service providers seems to be bearing little fruit.
---
Thailand Asks Google to Bend Censorship Rules
---
According to Matichon Online, the head of the Prime Minister's Office said all agencies have been asked to step up their public relations efforts in order to "create a positive image for their respective agencies and Thailand."
"[They must] compile and improve their public relations work and develop data systems on websites, such as Facebook," Panadda Diskul said in the report. "For the sake of public relations that are modern and based on accuracy."
Panadda said that officials responsible for the PR drive must also monitor news and other issues on a daily basis in order to combat any negative news in a timely manner.
"When there is negative news or misinformation, they must immediately tackle the problem with integrated measures, and they must not allow the news to spread and cause damage," Panadda said.
Panadda's announcement came after a renewed effort by the ruling junta to win cooperation from foreign-owned companies such as Google and Facebook in expediting censorship of comments deemed to violate Thai law, especially those that criticize the military government and the Royal Family.
---
Social Media Surveillance System Planned
---
Much as was the case in May 2014, when Maj. Gen. Pisit Paoin was dispatched to the regional headquarters of Google, Facebook and Line; the junta appears to have received little cooperation thus far. Thai social media remains a vibrant forum for discussion on taboo topics, largely untouched by the junta's ongoing crackdown on free expression since it came to power in the May 2014 coup.
The Japanese company which makes Line, one of the most-used chat applications in the kingdom, has been quoted in recent media reports saying it would consider any request from Thai authorities but insisted it would prioritize its users' privacy.
Last month Google told a junta-appointed censorship committee it would not waive its requirement that they obtain a court order to remove content, according to leaked minutes of the meeting.
Despite the apparent unwillingness of global internet companies to enable further censorship, a number of citizens have been prosecuted for their online activities. On Thursday, a former district councilman in Bangkok was arrested after he allegedly shared a video mocking junta chairman Prayuth Chan-ocha to his friends and relatives on Line.
Related stories:
Computer Crime Act Has Issues, Google Tells Censorship Committee
Govt Asks Facebook and YouTube to Help End Royal Defamation
Media Reform Committee Weighs Article 44 for Crackdown on Online Media
No Shock, Awe from 'Cyber War' as 'National' Gateway Moves Forward
Govt 'Gateway' Denials Contradict Cabinet Resolutions
Teeranai Charuvastra can be reached at [email protected] and @Teeranai_C.