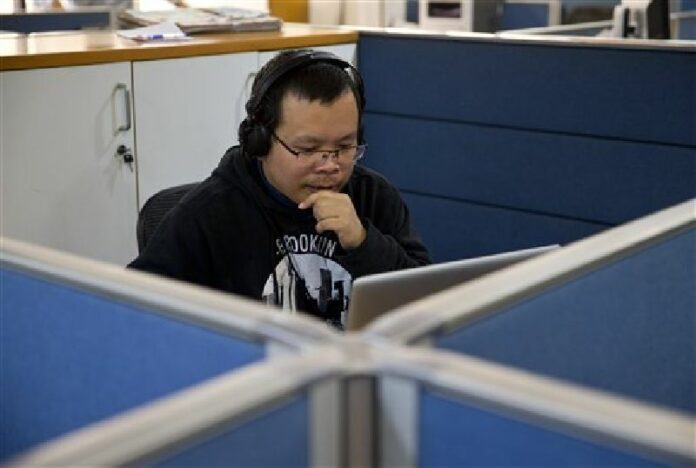 BEIJING ― The wife of a Chinese journalist who disappeared from Thailand while seeking asylum said she's spoken to her husband and that he says he voluntarily returned to China for investigation, but that she believes he was forced to come back.
He Fangmei says she was able to speak with her journalist husband Li Xin on Wednesday when she was called into a police station to receive the call.
For Fangmei this was the first time to speak to her husband, Li Xin, since around 7:40 a.m., Jan. 11, when he was riding a train from Bangkok to Nong Khai.
Li's return to China would be the latest example of Beijing's reach beyond the mainland's borders for people wanted by authorities.
Li fled China in October and told the AP in an interview from India that he left because he had been forced to become an informant and wanted to avoid that work. He later sought shelter in Thailand before disappearing Jan. 11.
Story: Associated Press
Related stories:
Chinese Journalist Who Defected is Missing From Thailand