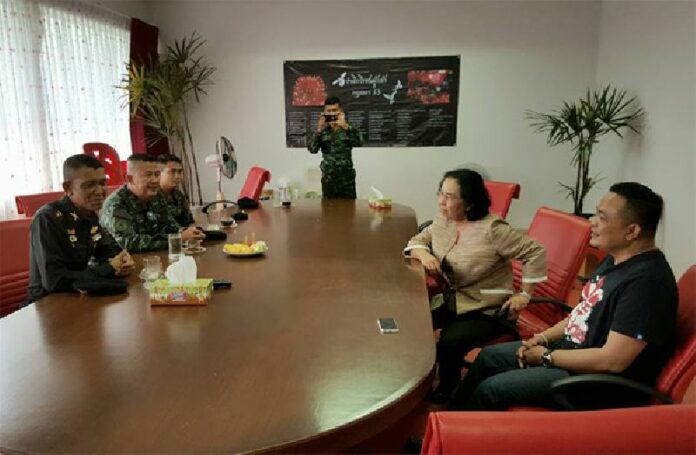 BANGKOK — Prominent Redshirt leader Jatuporn Prompan was taken by soldiers today for another attitude adjustment session.
Jatuporn was at the offices of Peace TV on Thursday in Bangkok's Lat Phrao area when military officers arrived at about 1:30pm. After some discussion, Jatuporn was removed and taken to the 11th Military Base.
In recent days, Jatuporn has spoken out on Facebook and a Peace TV program he hosts about the military government's role in the scandal-plagued selection of a new Buddhist Supreme Patriarch.
It was the second time this month Jatuporn was led away from the television station. On Feb. 2 he was briefly detained after Redshirt umbrella group United Front for Democracy Against Dictatorship, or UDD, announced it would oppose the ruling junta's draft charter that goes before voters July 31.
Update: Jatuporn was released late Thursday afternoon, telling reporters it was just a general chat in which he was urged to be more cautious in his comments. Junta spokesman Col. Winthai Suvaree said he was brought in because he had been sowing division in society.
Related stories:
Redshirt Leader Jatuporn Detained at Army Barracks
Politics, Corruption in Battle for Naming New 'Supreme Patriarch'