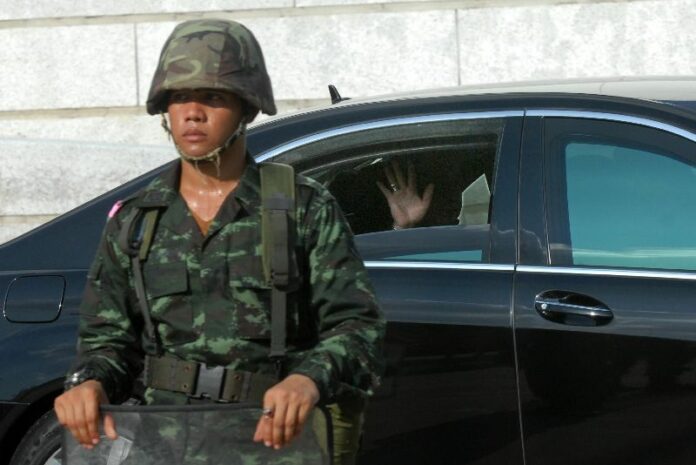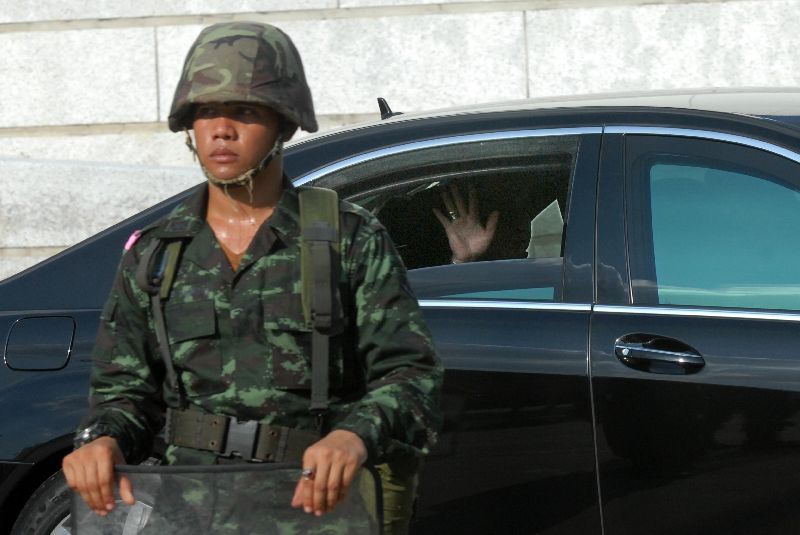 By Pravit Rojanaphruk
Senior Staff Writer
BANGKOK — The Appeals Court this morning threw out a lawsuit filed by 15 people accusing those behind the May 2014 coup of treason.
Human rights lawyer Anond Nampa, one of the 15 plaintiffs, said that in dismissing the case, the court cited Article 48 of the junta's provisional constitution granting itself and its members amnesty.
"This is about the fact that there are still people who do not accept the power of the military regime and are resorting to the use of the judicial process [to challenge it]," Anond said after the ruling.
Anond said he and his peers, which included student activist Sirawith Seritiwat, activist Baramee Chairat and 18-year-old Khon Kaen student Krit Saengsuk, will petition the Supreme Court within one month as allowed by law.
More would have joined their lawsuit, Anond said, if it wasn't for fear of being threatened or prosecuted.
"Ordinary folks may not want to join the lawsuit because they are in fear," he said, referring the lawsuit first filed in criminal court on May 22, 2014 to mark the first anniversary of the 2014 coup. It was rejected on the same grounds the appeals court dismissed it Thursday. The activists refiled it in July where it idled seven months until today's decision.
At the time, Anond said the lawsuit sought to try five coup makers, including Gen. Prayuth Chan-ocha, for high treason under Section 113 of the criminal code, which outlaws armed insurrection against the constitution, government or monarchy. Conviction carries the death penalty.
Prayuth, who was serving as army chief prior to the coup, unilaterally imposed martial law across the country on May 20, 2014, amid street protests against the elected government. He seized power two days later, citing the need to restore peace and order to the country.
Related stories:
Court Accepts Treason Case Against Thai Junta