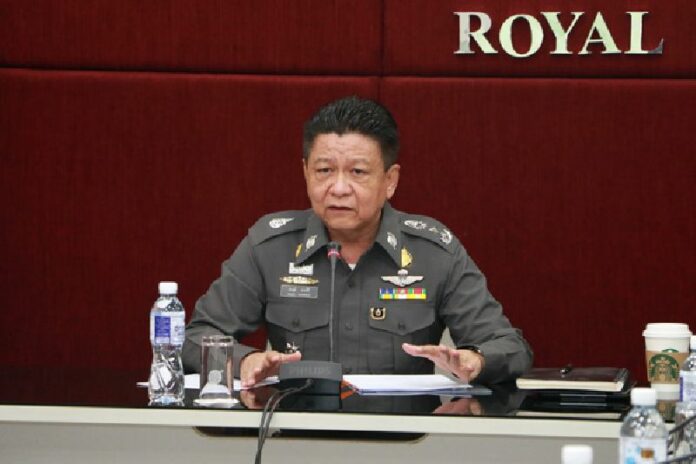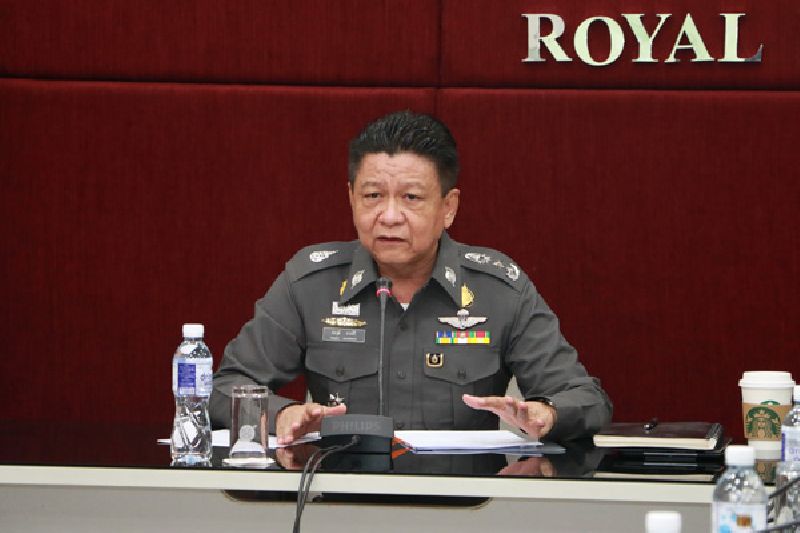 BANGKOK — High-ranking police officials including a well-known police spokesman will be prosecuted for allegedly installing a communications device atop Bangkok's tallest building for a "suspicious purpose" during last August's Bike for Mom event.
Lt. Gen. Prawut Thavornsiri and other unnamed officers face prosecution for malfeasance after their case was forwarded to the national police chief today, according to deputy police chief Sriwarah Rangsitpramkul.
Prawut has not been seen publicly since he was pulled from his post Oct. 27 when he seemed to be swept up in a crackdown on officials said to be abusing their connections to the monarchy.
An arrest warrant was eventually approved by the Criminal Court for Prawut for allegedly installing a radio transmitter on the Baiyoke Tower II during the Bike for Mom event. Lt. Gen. Sriwarah on Friday said the case went to national police chief Chakthip Chaijinda to forward to the National Anti-Corruption Commission.
Sriwarah said he was not concerned that Prawut would flee the prosecution.
In October, during a purge of high-level officials accused of defaming the monarchy by exploiting their links, one of the suspects, later found dead in his cell, was accused of sneaking into the skyscraper to install radio devices taken from the Bung Kum Police Station.
Investigators said they found five mobile phones inside the residence of police Maj. Prakrom Warunprapha tuned in to the signal coming from Baiyoke II, which led to an accusation of unauthorized eavesdropping.
It was not specified what Prawut's alleged criminal link was to Prakrom.
He suddenly stepped down from a very visible post as the public face of the national police 11 days after three men – Suriyan "Mor Yong" Sujaritpalawong, Jirawong Watanathewasilp and Prakrom – were arrested and charged with defaming the monarchy.
A martial court ordered the trio into a military prison and two nights later authorities said Prakrom was found hanged in his room. On Nov. 9, officials announced Suriyan, a nationally famous astrologer and palace aide, had died two days earlier in the same military base prison of a blood infection.
At the time, Chakthip dismissed speculation Prawut was linked to the other suspects as "just a rumor."
No mention was made Friday of Prawut's present whereabouts.
Related stories:
Fallen Former Police Spokesman 'Back in Thailand'
Police Spokesman Prawuth Replaced