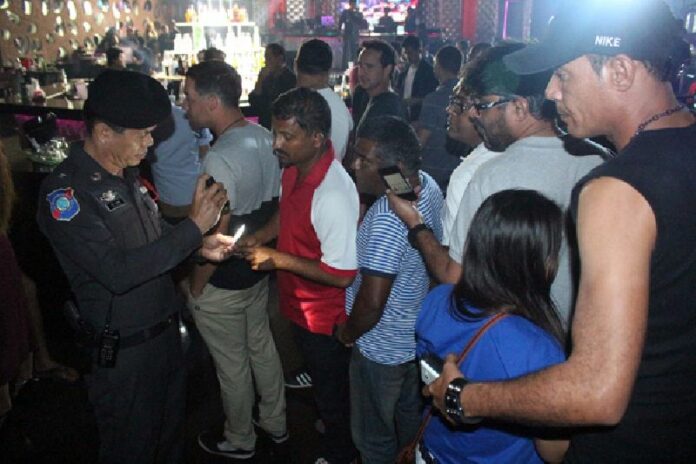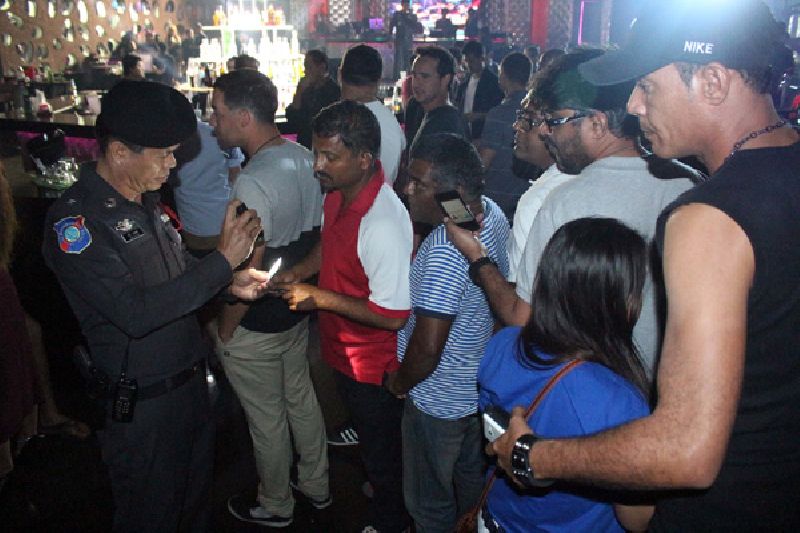 PATTAYA — More than 100 officers raided nightclubs along Pattaya's famed Walking Street early Friday morning and took dozens of foreigners in for interrogation because they were not holding passports.
Officers from the Central Investigation Bureau and soldiers from the 14th Military Base went into five venues in the infamous nightlife and red-light area in what was billed as a crackdown on transnational crime, which ended up finding at least 30 foreigners without their passports.
All of them were taken in for criminal record checks and were reportedly released after they were able to show their passports to police.