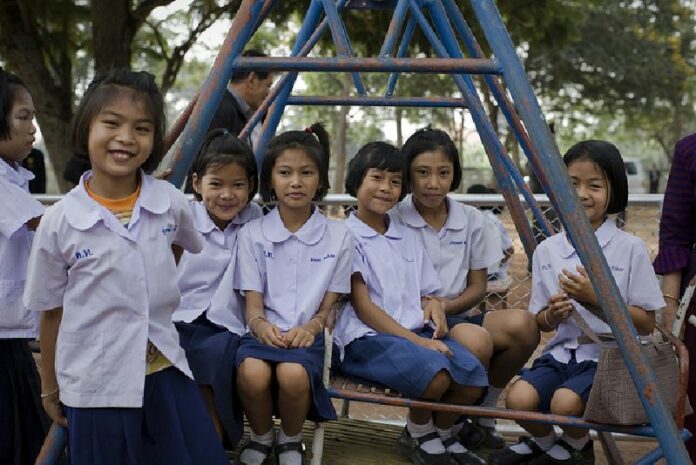 BANGKOK — A top member of the Democrat Party has urged those writing the nation's next constitution to give back three years of government-supported education removed in its most recent draft.
Deputy party leader Ongart Klampaiboon on Monday slammed the constitution drafting committee for eliminating government support for up to 12 years of education, which has been an explicit constitutional guarantee since 1997.
"I want to urge the charter drafting committee to return the right to a free 12 years of education to Thai children, as they used to and are supposed to have," he said.
The most recent draft of the charter, released in late January, reduced state-subsidized education from 12 years to nine years in a clause that went unnoticed until it raised an outcry among activists, academics and civil society groups.
Though the drafting committee has taken action to amend other issues that have been raised, Ongart said it has ignored feedback about the change to education.
A student activist group, Education for the Liberation of Siam, which has actively monitored the new charter from the perspective of education also pointed out other concerns.
The group believes the draft charter will also interfere with alternative education as it gives the government a direct hand in local and private education.
It also defines the fundamental purpose of the education system as being to instill virtue, discipline and pride in the nation.
Related stories:
New History Textbooks To Teach 'Correct Democracy'
Director Defends 'Hitler Scene' in Thai Junta Film