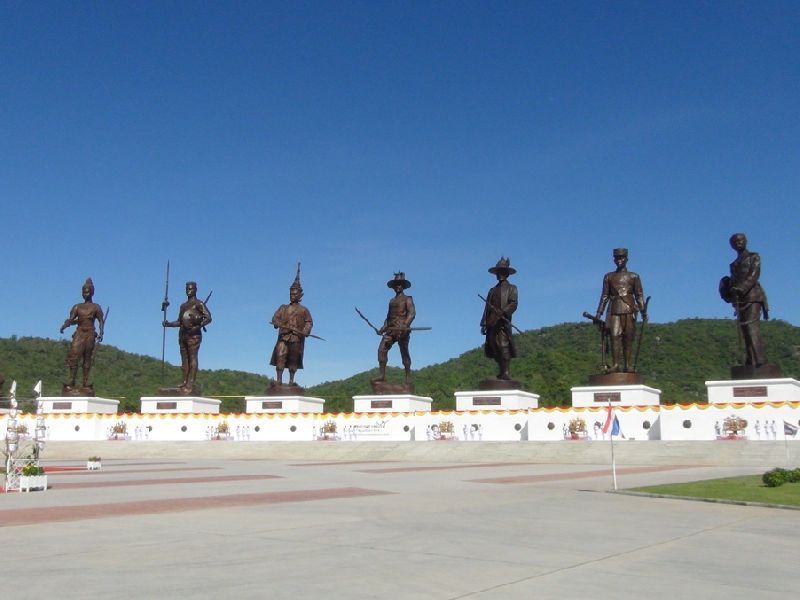 BANGKOK — No trace of corruption or malfeasance was found in the construction of a royal monument overseen by former army chief Udomdej Sitabutr as widely alleged in media reports, a junta-appointed committee declared today.
Concluding a three-month investigation, the Public Sector Anti-Corruption Commission said Wednesday there was no evidence to back up allegations Gen. Udomdej, himself a member of the junta, engaged in any corrupt practices in the Rajabhakti Park project completed last year in Prachuap Khiri Khan province.
---
No Corruption in Rajabhakti Park, Army Rules
---
"There was no violation of bureaucratic procedure," said head investigator Pisit Leelavachiropas, adding that his commission inspected "more than 95 percent" of all documents available.
Starting in late October, media began publishing accounts by anonymous sources that the Rajabhakti Park project was mired in financial irregularities.
Allegations included sub-standard quality, overpriced materials and a shady practice in which the army contracted statue foundries via a an amulet businessman who collected a 10 percent "commission fee" from the state budget.
That middle man, Watcharapong Radomsittipat, was previously exonerated by the same commission in February.
Pisit disputed all of the allegations. He said investigators even cut out chunks of the statues and sent the material to a lab in Chulalongkorn University, in order to check whether their quality was up to standard.
Related stories:
Park Scandal: Udomdej Blessed by Prem Just Before He Was Cleared
Rajabhakti Scandal: Military Closes Park 'For Maintenance,' Detains Dozens of Activists
Govt Not Responsible for Rajabhakti Park Graft, Minister Says
Army Colonel Accused of Insulting Monarchy as 'Royal Impostor'
Teeranai Charuvastra can be reached at[email protected] and @Teeranai_C.