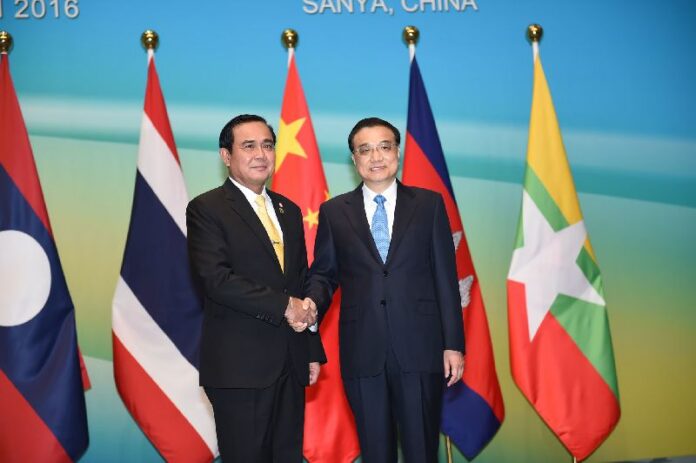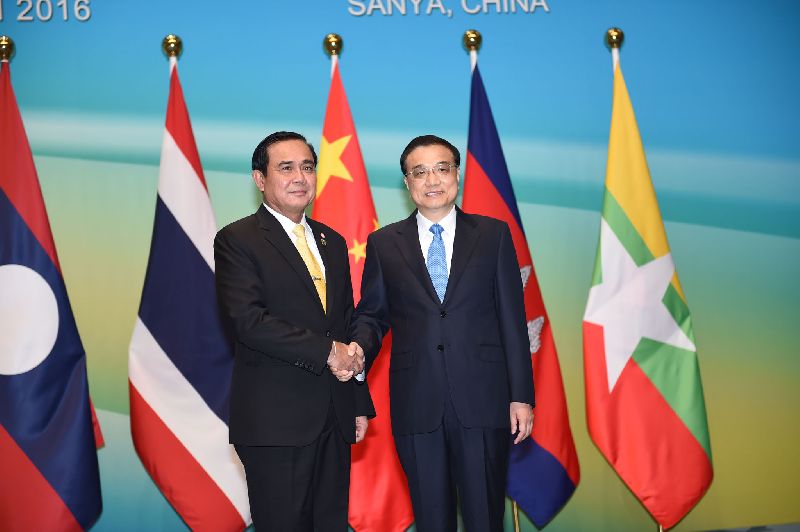 SANYA, China — Leaders from China and five neighboring Southeast Asian countries met in a southern Chinese resort city on Wednesday amid wariness but also hope for greater regional cooperation.
The inaugural Lancang-Mekong Cooperation meeting, named for the mighty waterway that begins in Tibet and discharges into the South China Sea in southern Vietnam, was framed by the Chinese and Thai co-hosts as a chance to deepen ties and cut trade deals in a fast-growing region.
The five Southeast Asian countries that run along the Mekong represent a key market for China under a sweeping strategy to boost trade and foreign investment called "One Belt, One Road." China has wooed the region with eye-catching projects including a textile-making hub in Cambodia, a deep sea port in Myanmar and new railways in Thailand.
Chinese Premier Li Keqiang, who co-hosted the summit in the city of Sanya with Thai Prime Minister Prayuth Chan-ocha, called on participants from Myanmar, Cambodia, Laos and Vietnam to improve mutual trust, enhance trade and "make this region an important force for stability."
A number of development and trade deals were expected to be signed.
However, several countries have expressed concern about their giant neighbor's rise, including Vietnam, which has competing maritime claims in the South China Sea.
Escalating territorial conflicts have complicated what has generally been a decades-long Chinese effort to court its neighbors, with Beijing concerned over signs those countries may be drawing closer to regional rival the United States.
Earlier this month China released water from the Lancang River — the segment of the Mekong River in southwestern China — to alleviate drought in the Vietnamese Mekong Delta as a diplomatic gesture ahead of the summit.
Story: Associated Press