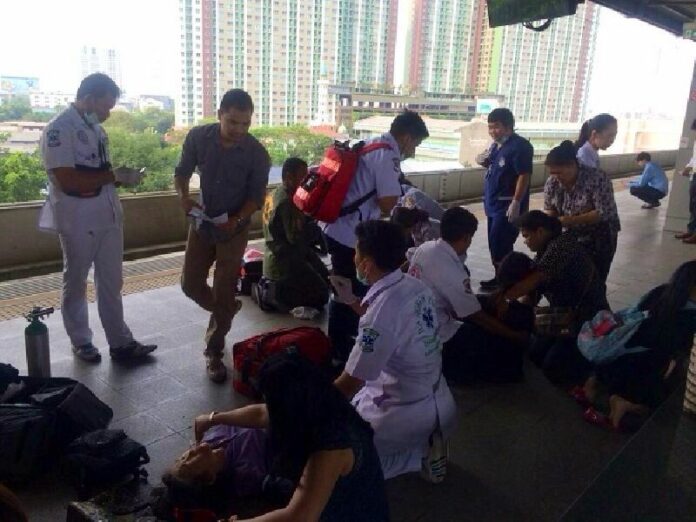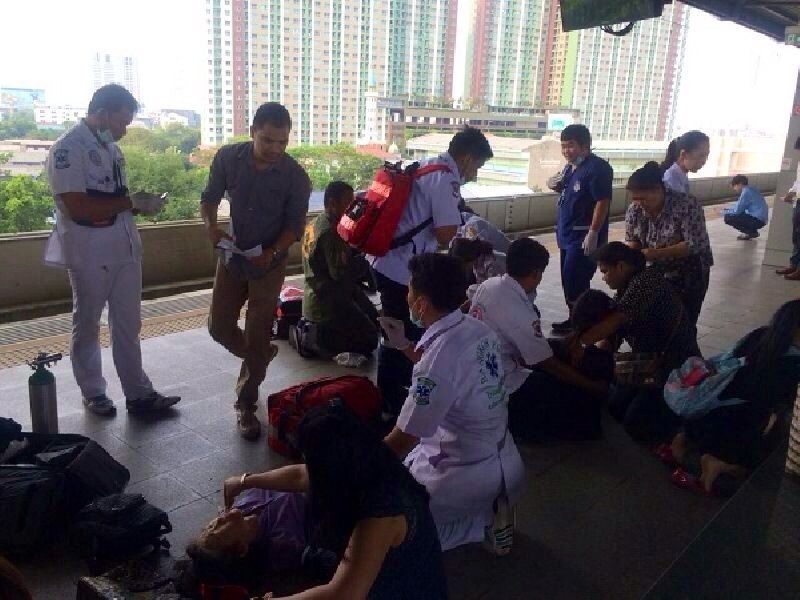 By Pravit Rojanaphruk
Senior Staff Writer
BANGKOK — Heavier penalties will be meted out against those who endanger the lives of public transport users, Junta-leader-cum-Prime-Minister Gen. Prayuth Chan-ocha said yesterday.
Without laying out anything specific, Prayuth said, during his weekly Friday night television and radio address yesterday, that he would use his power to make sure anybody responsible for causing death or injury to train, bus or ferry passengers will face heavier punishment.
"Life vests must be readily available, trains must have safety standards and [administrators must] not try to solve disasters after they occur. When things happen, everyone panics and when people became panicked, can the situation be handled if you don't tell them first how to maintain safety? If the [train] windows can't be opened, what will people have to do? There should be big signs in the carriage… It would be very wrong to have no instructions written down… We must be proactive," said Prayuth.
The suggestion came after a recent power failure trapped dozens of passengers on the Makasan-Suvarnabhumi Airport link elevated train for an extended period of time, forcing passengers to find their own ways to break the train windows as they risked being suffocated by a lack of oxygen. Earlier this week a public bus also ran over and killed a pedestrian on Hua Chang bridge in Bangkok.
Prayuth said he can't help it if private car drivers wish to jeopardize their own lives by not being mindful about safe driving, but those involved with the running of public transport, where many lives are at stake, must ensure that safety is of primary concern.
Prayuth said there's no point telling train passengers what to do after an emergency. He added that signs and tools for emergency escape should be clearly marked and easily accessible.
Related stories:
Pedestrian Killed by Bus No. 36
Airport Rail Link Fails Second Time This Week
Hundreds Trapped in Hot, Crowded Airport Link Train (Video)