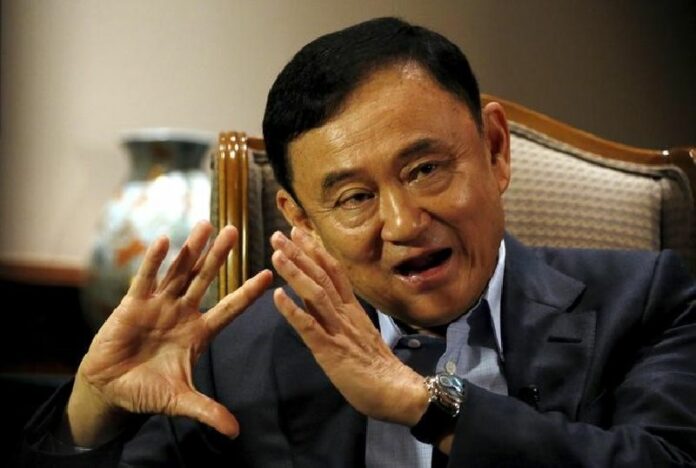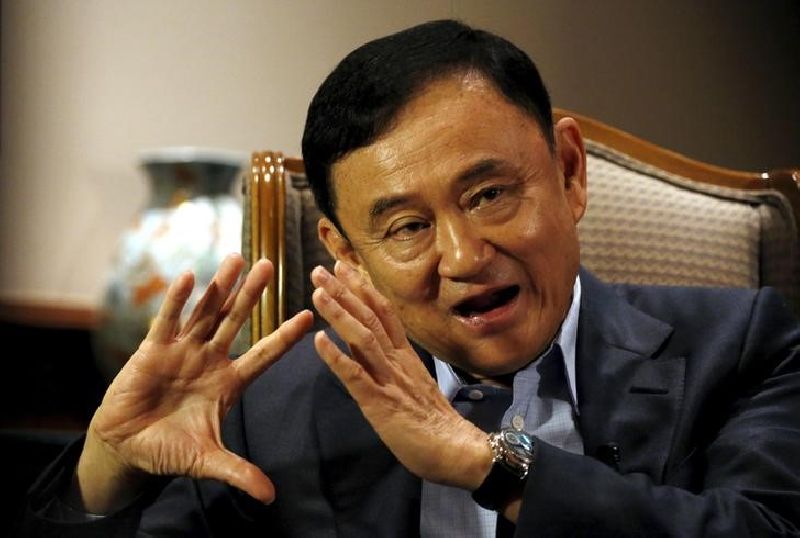 By Amy Sawitta Lefevre
Reuters
BANGKOK — Politicians must love their people or risk the extinction of democracy, Thailand's fugitive former Prime Minister Thaksin Shinawatra told a gathering of supporters on Thursday, warning that Thais face tough times because of a weak economy.
In recent months, Thaksin, who was ousted by the army in 2006, has been increasingly vocal in his criticism of the ruling military government.
"Those in politics must love people. If they don't love people, democracy will die," Thaksin said in a Skype telephone address to the gathering to mark the Thai New Year that starts next week. He did not elaborate on his remarks, however.
The meeting of more than 100 former politicians was a rare event in a country where political gatherings of five or more people have been banned by the military, which seized power in a coup in May 2014.
No troops were present at the gathering.
Southeast Asia's second-biggest economy is slowly recovering from the events of 2014, when months of street protests and the coup brought the economy to a standstill.
"Right now our people are in a difficult position because the economy is weak," Thaksin added in his speech.
Junta spokesman Colonel Winthai Suvaree declined to comment on Thaksin's speech, saying he had not yet heard, or read, the remarks.
Thursday's gathering was seen by critics as a continuation of a publicity drive by Thaksin and his sister Yingluck, which has included the distribution of books, a cooking display and interviews with foreign media.
Last week Thaksin said the government should focus on dealing with the country's problems after soldiers seized thousands of red plastic bowls he and Yingluck sent supporters as a New Year gift.
Thailand has been politically fractured for more than a decade, split roughly along north-south lines between supporters of Thaksin and Yingluck and the military-backed royalist elite.
The generals and their establishment allies largely despise Thaksin and accuse him of vote-buying and harboring republican sympathies, among other accusations, all of which he denies.
The Songkran holiday, Thailand's traditional New Year, is typically a time when many people leave the city to spend time with family.
In previous years the festival has been marred by often violent political protests, including anti-government protests in April and May 2010 that ended with a military crackdown in which 91 people were killed, mostly Thaksin supporters.