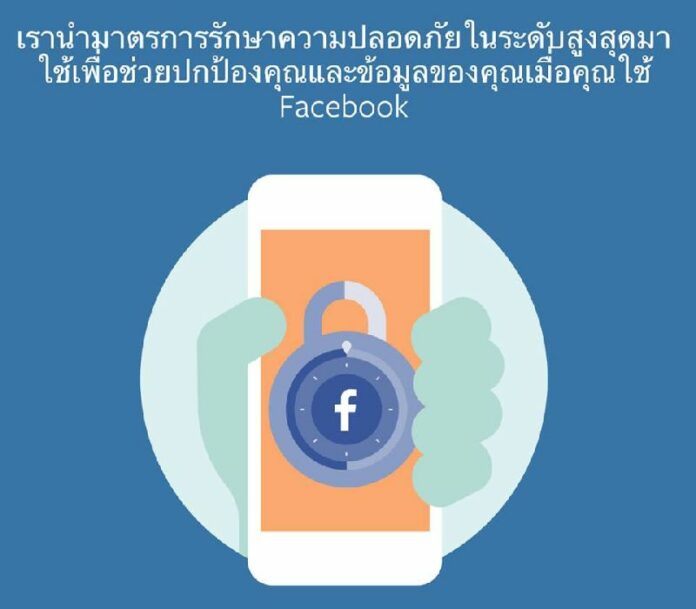 By Pravit Rojanaphruk
Senior Staff Writer
BANGKOK — Facebook today denied providing Thailand's military government with its users' private communications, as the social media giant seeks to reassure Thai users their data is safe.
Following a week of panicked speculation by some netizens, Human Rights Watch said Tuesday that the social media giant has not given away any account details to the military regime, according to Sunai Phasuk, a researcher for the group in Thailand. It also published a Thai-language security bulletin Monday urging users to use its security features.
Sunai said Facebook communicated to Human Rights Watch in the early hours of Tuesday that it has not provided account information or the content of any of its users to Thailand's military government. Sunai added that Facebook insists it uses advanced systems to keep people's information secure and tools to keep their account safe.
---
Facebookers Panic Over Fears Junta 'Hacking' Accounts
---
"We do not provide any government with direct access to people's data. We apply a strict legal process to any government request for data or content restrictions and we list the requests we are getting in our Government Requests Report," the Facebook representative said, according to Sunai.
What appeared to be an identical statement was emailed Tuesday afternoon to Khaosod English from a publicist at Hill & Knowlton Strategies' Bangkok office. "We have not provided the account information or content of any Facebook user to the government of Thailand, nor have Facebook's security systems been compromised," read the statement, attributed to Facebook Asia-Pacific spokeswoman Charlene Chian.
Regarding other questions for Facebook, Hill & Knowlton publicist Edward Grebenkin said Tuesday afternoon that these were regional issues Facebook representatives in the United States could not be reached to discuss. Grebenkin said it was unlikely any Facebook representative would consent to an interview.
And Chian, the regional spokeswoman, he said, was usually too busy traveling to speak to reporters.
Concerns that Facebook may be cooperating with the military regime were raised after a lawyer representing several suspects in military custody said an officer had claimed the junta had gained unilateral access to their private messages. On May 5, Facebook censored a page that sometimes satirized the Royal Family, preventing it from being accessed from Thailand.
On Monday, Facebook's official account security page published a rare foreign-language bulletin to assuage the fears of its Thai users. Written in Thai, it urged users to safeguard their accounts by enabling "login-approval." With login approvals turned on, users are notified and asked to approve of any attempts to access an account from a new device "to make it more difficult for a non-account owner to get into the system."
Attempts to contact a Facebook spokeswoman for international communications and Facebook Thailand have not been successful.
Sunai believes the outreach by Facebook shows it is concerned about the fears of Facebook users in Thailand, where it enjoys deep market penetration.
"Now that we can rule out [these concerns], the problem may be with the end users," said Sunai, referring to the alternative scenario, in which authorities gained physical access to someone's device or computer or someone privy to their contents.
He said a claim allegedly made by an officer that authorities had gained access to the messages of the so-called "Facebook 8" was likely a bluff.
Taken from their homes in dawn raids on April 27, the eight have been charged with sedition for opposing military rule and lampooning junta leader Gen. Prayuth Chan-ocha, with two accused of defaming the royal family in private Facebook messages.
Despite Facebook's assurances, Sunai said fear over its security as a platform is having a chilling effect, leading to more Thais self-censoring in private conversations.
"People still have to be careful and this reflects the climate of fear," he said.
Related stories:
Anti-Junta Activist's Mother Charged With Royal Defamation
Facebook Blocks Thailand From Page Satirizing Monarchy
Facebookers Panic Over Fears Junta 'Hacking' Accounts
Prayuth Defends Abducting 'Facebook Eight'
Lese Majeste Filed Against Two Facebookers, Anti-Junta Activist
Military Abducts at Least 4 Across Thailand