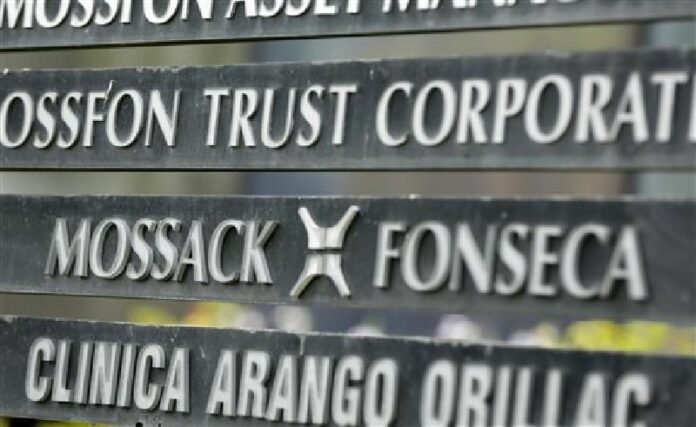 BANGKOK — Authorities today said they will investigate whether any resident in Thailand named in a recent massive leak of information about offshore assets has broken any laws.
Police Col. Seehanart Prayoonrat, head of the Anti-Money Laundering Office, or AMLO, said Wednesday his agency counts 637 names in the leaked documents from Panamanian law firm Mossack Fonseca, which was made public in its entirety on Tuesday.
---
Panama Papers: Massive Leak Exposes Where World Leaders Hide Money
---
Known as the Panama Papers, the massive leak contains client information from the firm, which helps the global moneyed elite set up offshore accounts in order to hide money for reasons which can include dodging taxes, laundering and avoiding sanctions.
There are also legally acceptable grounds for using offshore companies and trusts, as the journalist organization behind the leak makes clear in its own disclaimer, a fact acknowledged by Seehanart.
"AMLO will not check the money of all of the 637 names in the list, but we will investigate if any person [broke the law]," Seehanart said. "There's already procedures to investigate this, and we believe that it will take us some time."
The Panama Papers listed 1,413 holders of addresses in Thailand that are linked to offshore shell companies, containing both Thai and foreign names.
"If there's any involvement to wrongdoing, we will take action in accordance with anti-money laundering laws," Seehanart said.
Notable businesspeople and conglomerates named in the documents included:
Chartsiri Sophonpanich, chairman of Bangkok Bank, the largest commercial bank in Thailand

Tos Chirathivat, CEO of Central Group, which owns numerous shopping malls across the country

Archawin Asavabhokhin, an executive of housing developer giant Land and House

Chutinant Bhirombhakdi, executive vice president of Singha Corp.

Bhanapot Damapong, brother-in-law of former Prime Minister Thaksin Shinawatra.