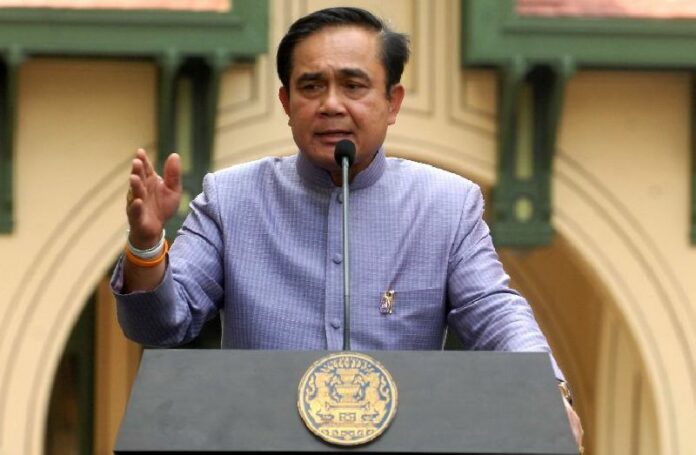 BANGKOK — Politicians from both the Democrat and Pheu Thai parties said the junta's decision yesterday to lift ban on overseas travel currently imposed on more than 100 people is a positive step toward reconciliation.
The ban's repeal was announced by the junta Friday and goes into effect Wednesday, two years since it was first put in place when the military seized power in the May 2014 coup. However, the junta said the lifting will not extend to politicians facing criminal charges, such as former Prime Minister Yingluck Shinawatra.
---
Ex-Pheu Thai MP Appeals Junta's Travel Ban
---
Junta spokesman Piyapong Klinpan said the regime decided that overall situation is improving, "so we want to create a relaxed atmosphere."
After staging the coup, the junta summoned more than 100 politicians, activists, reporters and academics to turn themselves in for "attitude adjustment" sessions where they were made to sign agreements that they would not sow division and agreed not to travel outside the country without the junta's permission. It went so far as to revoke the passports of several of its persistent critics.
Former Democrat MP for Songkhla Wirat Kalyasiri called the lifting "a good sign" that will lead to reconciliation.
"It will lessen some pressure in the society," Wirat said.
But his fellow party member, deputy Democrat chairman Nipit Intarasombat, said it was long overdue.
"I don't feel happy or excited that this order will be repealed, because it shouldn't have been there in the first place," Nipit said. "Personally, I even think that the repeal comes too late."
Across the political aisle, former Pheu Thai minister Pichai Naripthapan said he felt happy that he could finally travel abroad without having to seek the junta's permission.
"I feel happy to have my rights to travel restored, because it's a right protected by the United Nations conventions," said Pichai, who was previously prevented from traveling to the United States.
Col. Piyapong hinted that other bans on free speech and protests will not be lifted any time soon.
"There are still some issues that need to be strictly enforced. We are not unlocking everything," he said Saturday.
Related stories:
Critic's Passport Revoked as Junta Reaffirms Ban on Criticism
Thai Professor's Passport Revoked by Junta
Pheu Thai's Chaturon Fights for Right to Travel
Teeranai Charuvastra can be reached at [email protected] and @Teeranai_C.