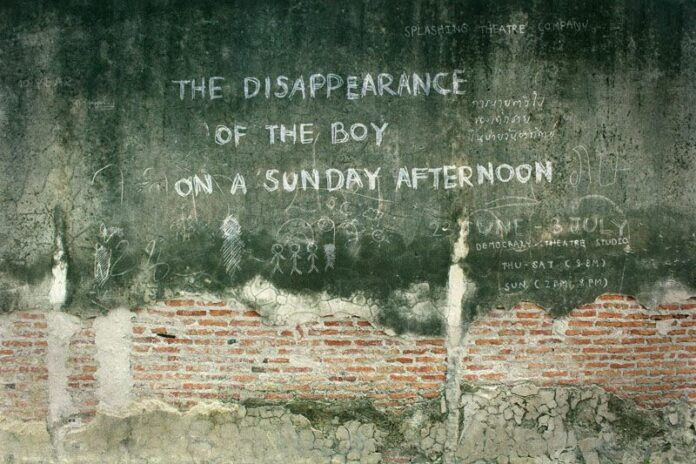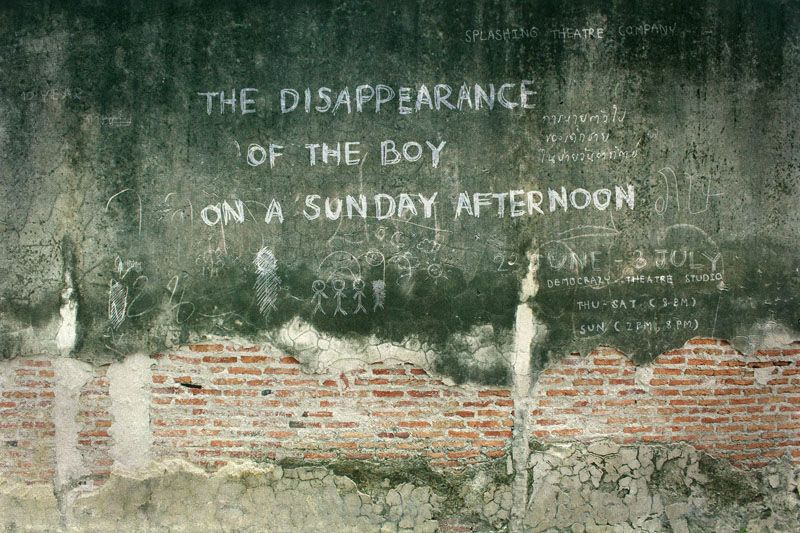 BANGKOK — When someone goes missing, will he or she be remembered? Do the vanished feel differently from those who remain?
In a place where people have disappeared from sight at a time when authorities seem to think this is okay, a provocative production rising from questions about people made suddenly absent by force, chance or causes unknown will take the stage for a two week run next month.
"The Disappearance of the Boy on a Sunday Afternoon" tells the story of a family whose eldest son vanishes before "someone" returns 10 years later.
The play is written and directed by Thanaphon Accawatanyu of Splashing Theatre Company, a local community of Thammasat University students and alumni.
Three actors play one character each in what Thanaphon said is a family mystery-drama.
Asked about his motivation behind the performance, the 23-year-old playwright gave a long pause before talking about a recurring nightmare he has been unable to shake off.
"It's like I've been having a nightmare, and I don't know why it happened, and when it will stop," Thanaphon said. "[The play] started from what I feel intensely at a moment and want to express through a story I write, through a play I direct."
The Disappearance will have an eight-day run beginning at 8pm on June 23-26, June 30, and July 1-3 at Democrazy Theatre Studio, with 2pm matinees on June 26 and July 3.
Democrazy Theatre Studio is a short walk from MRT Lumpini, exit No. 1.
Tickets are 450 baht, however if purchased online before June 12 they are only 350 baht for one and 650 baht for a pair. The show will be performed in Thai with English surtitles projected.
Thanaphon won best script at Bangkok Theatre Festival late last year for the play "The Art of Being Right," a drama about a couple on the verge of a break up. The theatrical performance took place in November at a coffee shop at Bangkok Art and Culture Center.