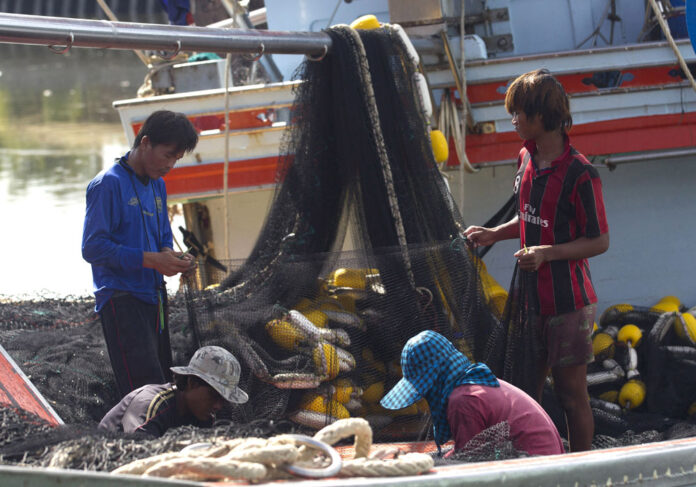 The bloc's fisheries and social affairs chiefs, in a letter Tuesday to Thai Deputy Prime Minister Gen. Prawit Wongsuwan that was obtained by the Associated Press, said talks in July in Bangkok on fighting fish fraud and labor abuses "will be a crucial opportunity for Thailand to present concrete and robust measures." The letter was signed by both Fisheries Commissioner Karmenu Vella and Social Affairs Commissioner Marianne Thyssen.
Despite months of talks, the 28-nation EU is not satisfied with progress to end illegal, unreported and unregulated fishing in the world's third-largest seafood exporter. Illegal labor practices in Thailand amounting in some cases to slave labor have only exacerbated the problem. The letter said barring a breakthrough on the issue next month and "tangible progress" by year's end, a ban might follow.
Thailand, which has 8.1 percent of global fishing exports, needs the wealthy European market to maintain its seafood prominence. Annual Thai fish exports to the EU are estimated to be worth between EUR575 million and EUR730 million (23 billion baht and 29.2 billion baht).
In April, the EU extended a so-called yellow card against Thailand, meaning it was given another chance to clean up its act or face sanctions that would hit its economy hard. The EU commended Thai legislation to curb illegal practices but insisted action on the ground was sorely lacking.
The issue of labor abuse gained in prominence around the globe after a two-year investigation by The Associated Press exposed practices amounting to slavery. In addition to freeing more than 2,000 slaves, the reporting resulted in the arrest of a dozen alleged traffickers — with eight convicted and sentenced so far — and the seizing of millions of dollars' worth of seafood and vessels. It also prompted companies in the fishing and food industries to change some of their labor and supply practices.
The Thai government has already promised to improve both its fishing and labor practices. The EU now wants to see that turned into reality.
Story: Raf Casert