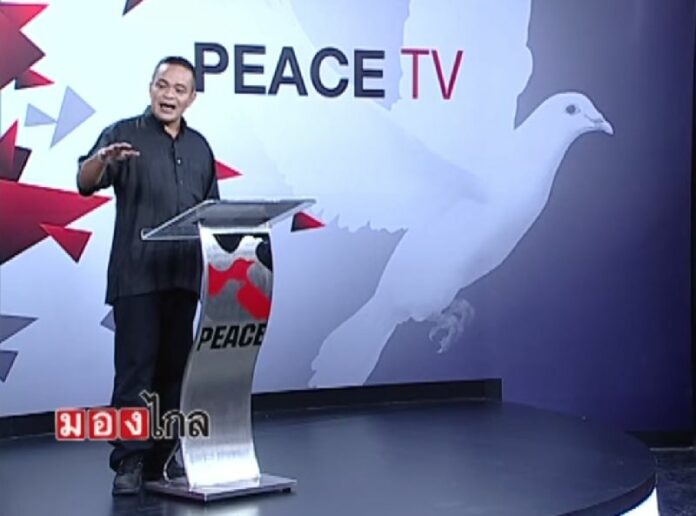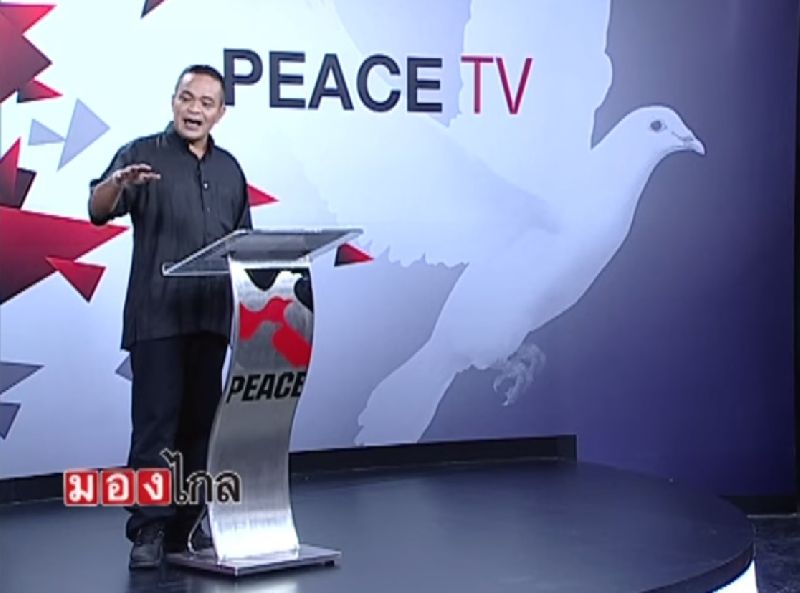 BANGKOK — A Redshirt television station will be ordered to shut down for 30 days according to a source at the telecommunications regulator.
The National Broadcasting and Telecommunications Commission will suspend the license of Peace TV, a Redshirt satellite station, for allegedly violating a junta order not to incite social unrest or misinform the public, according to an commission staff member who asked not to be identified as a formal announcement was yet issued.
Weng Tojirakarn, a Redshirt leader and program host, denied the station has violated junta orders.
The shutdown order won't be immediately effective but was said to go into effect July 10. That would keep the station off the air until after the Aug. 7 charter referendum during a time authorities have aggressively suppressed any dissent against the proposed constitution backed by the junta.
Peace TV is a 24-hour satellite network mostly consisting of talk shows hosted by figures from the Redshirt movement. One year ago it won a reprieve after the junta attempted to shut it down.
Weng contends the NBTC decision would violate that injunction granted in July 2015 by the courts in favor of the station. He said Peace TV will petition the Administrative Court on Tuesday to overturn the order on that basis.
For now, the station will continue to distribute its programming over Facebook and YouTube.
Related stories:
Redshirt TV Channel Secures Reprieve From Blackout Order
Redshirt TV Station Expects to Be Ordered Off Air Until After Referendum