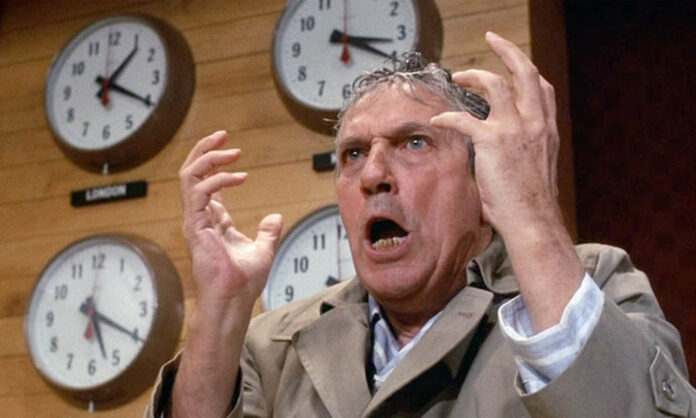 BANGKOK — Telecommunication regulators signed off yesterday on a plan to track all foreigners in the kingdom using location-tracking SIM cards, and extraordinary ambition that left the internet searing and seething.
Online communities vented a mix of outrage, disbelief and eye-rolling after we reported the Office of the National Broadcasting and Telecommunications Commission was serious about a plan mandating all non-Thais use the new, special SIM cards.
"George Orwell would have loved this," read the first comment to our story on the ThaiVisa Forum, a popular place for expats with spleens in need of venting.
The majority of comments felt the stated purpose – fighting transnational crime – was either poorly thought out or disingenuous.
"As stupid as possible. A criminal would just turn off or throw away the sim card. Ever thought about this?" wrote Karl Vandenhole.
Others used social media to suggest it was impractical, easily circumvented by criminals, illogical or reeked of xenophobia.
"So I get my Thai friend to buy the SIM and give it to me?,"  Facebook user Andrew Smith raised the question. "Then I get my own Thai SIM and put it in my cheap second phone and leave it at home 24/7?"
Commenting on an official's statement about the ease with which Thai nationals could be tracked and arrested, user @viewbkk tweeted "On a side note … OK, [then] go find Red Bull Ferrari boy," in reference to the years-old cold case of Vorayuth "Boss" Yoovidhya.
this is great news. All crime will be eliminated as a result.

— Bangkok.eye (@krungthepeye) August 9, 2016
Sarcastic, much?
Yeah, who needs all those foreign tourists and investors anyway? Amazing how policies like this get approved. https://t.co/y9aD5SiQWk

— Bob Boonhod (@boonhod) August 9, 2016
Because they 'sound pretty good?'
#Thailand Telephone surveillance of foreigners planned. The best way not to fight #terrorism but #tourism! https://t.co/m0hzukFe1x

— MyThai (@Goldeneast) August 9, 2016
They do begin and end with the same letter!
@KhaosodEnglish – On a side note … OK, the go find Red Bull Ferrari boy. pic.twitter.com/Q0fnbP9msZ

— Coco Nutts (@View_BKK) August 9, 2016
Riiiiiiight.
Strange logic-teleco already store tower loc data for all mobiles for all SIM & SIM reg requires ID – what's to be gained?

— Jeffrey Jay Blatt (@TechLawExpert) August 9, 2016
Security of the nation! (They say)
Related stories:
Plan to Track All Foreigners – Not Just Tourists – By SIM Cards Moves Forward