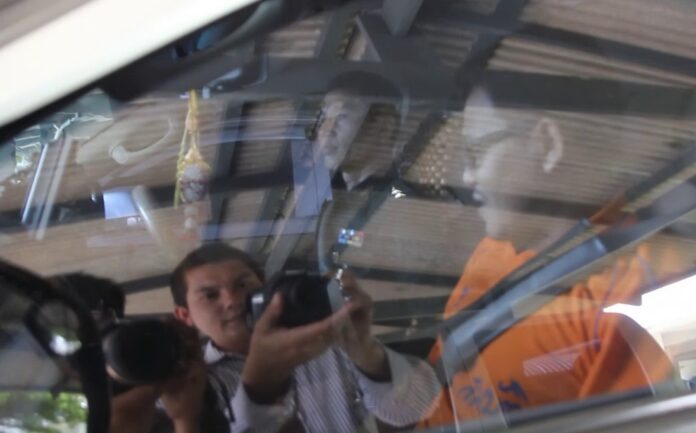 NAKHON SI THAMMARAT — A 32-year-old Chiang Mai man accused of participating in the wave of terror attacks in southern Thailand last week has been released from military custody, police said Friday.
But police said they will file explosives-related charges against Sakarin Karuehat next week, and this time, the case will be filed in a military court, where army officers sit as judges and no appeal is possible. He was previously held incommunicado for nearly a week in a Nakhon Si Thammarat army base on suspicion of firebombing a supermarket there.
Here's Why Experts Believe BRN Was Behind Attacks
"We will probably ask the provincial military court for a new arrest warrant by Monday or Tuesday," said Tesa Siriwatho, commander of the regional police force.
Sakarin has been at the center of a controversy that plagued the bombing investigation since it got off the ground. The swift arrest of Sakarin, who works on a oil rig in Gulf of Thailand, was slammed by some critics of the junta, and even the top police investigator, as sloppy police work. But the authorities contend they have evidence to implicate the man.
According to Lt. Gen. Tesa, police initially asked for an arrest warrant on Sakarin from a civilian court because they thought the attack on the Tesco Lotus was arson at the time.
"But after we collected evidence at the crime scene, we concluded that it was a [fire] bomb attack," Tesa said. "So we have to cancel the outstanding warrant, and ask for a new one from the military court."
Sakarin is accused of placing a firebomb inside the supermarket prior to the explosion on Aug. 12. Police said they have footage of him entering the venue with a plastic bag and later leaving without it.
His sister denies he had any involvement.
Police announced Wednesday that all suspects in the Aug. 11-12 bombing spree would be tried by military tribunal.
But deputy police commander Srivara Ransibrahmanakul, who's nominally leading the investigation, was reportedly upset about the flimsy evidence against Sakarin.
"When it comes to an investigation, you should think with your mind and not your damn feet, because this is an important and sensitive matter," Srivara reportedly said on Tuesday to police officers in Nakhon Si Thammarat.