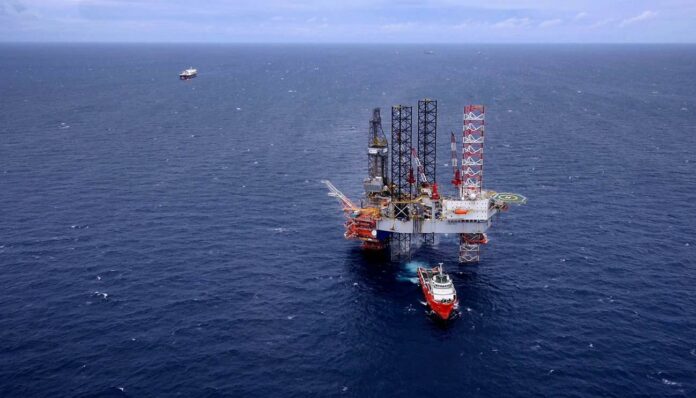 NAKHON SI THAMMARAT — Confident assertions a Chiang Mai native in military custody was behind one of the Mother's Day attacks unraveled Tuesday with the top police investigator backing off from the claim after traveling to the scene to review the case.
During a briefing on the case, deputy police chief Sriwarah Rangsipramkul became furious when he learned how the local police force went about arresting 32-year-old Sakarin Karuehat, scolding them for shoddy police work, an officer present told a Matichon reporter, hinting at a disconnect between police and military authorities.
Phuket Bombing Suspect Tied to Southern Insurgency, Police Say
"When it comes to an investigation, you should think with your mind and not your damn feet, because this is an important and sensitive matter," Sriwarah reportedly said. "How could you do this? Now that you did it, you should find a way to solve it. Whoever did it has to solve it themselves."
After the outburst, Sriwarah said Sakarin has yet to be charged with any crime, and soon after, police there announced they would seek two fresh warrants for unnamed suspects in connection with Friday's firebombing of the Tesco-Lotus supermarket.
Signalling a point of friction in an investigation nominally carried out by the police, Sriwarah said the military, not police, has details about the man it plucked Saturday from the oil rig where he worked. He said police might drop the case entirely once the army handed Sakarin over to them.
"We will take a look at his case. If there is no sufficient evidence, we won't send the case to the prosecutor," Sriwarah said.
The arrest of Sakarin, who hailed from a northern Redshirt stronghold, raised suspicions among Redshirts that the authorities were seeking to implicate their movement in Friday's bombing attacks without evidence. Sakarin's sister took to Facebook to say her brother was just making his usual snack run in the market before returning to the platform.
He later traveled to Surat Thani province where he ordered police to do more work before seeking warrants for two suspects.
Who's in Charge?
It was a shift from this morning when, before getting on a southbound plane, Sriwarah expressed confidence in Sakarin's arrest and told reporters the investigation was impartial. Police had earlier said security footage showed Sakarin leave the supermarket without a bag carried in just hours before it caught fire.
Much as was the case after last year's bombing of the Erawan Shrine, the police have been the public face of an investigation effort in which the military plays a major role and the authority to sideline police.
The two suspects in the shrine bombing are held on military bases and being tried in military court.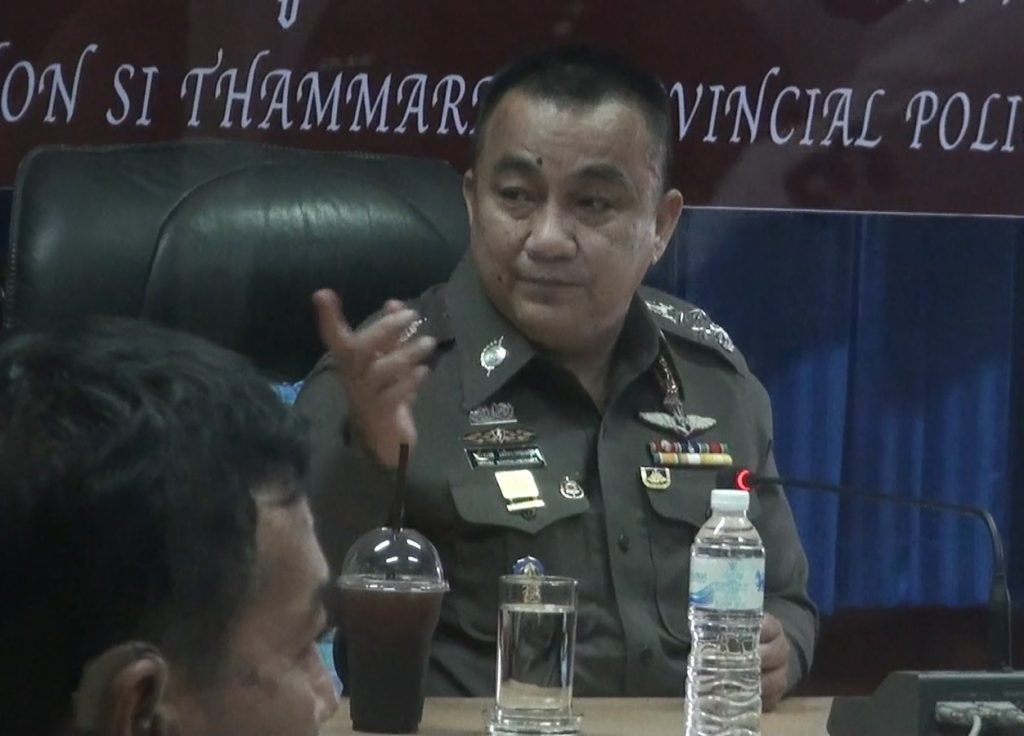 Under the junta's special authority, the military can detain people up to seven days on army bases for interrogation before handing them to police. A helicopter was dispatched to arrest Sakarin on the platform and he was taken to a nearby barracks under that authority.
Sriwarah admitted that even he, as the top police investigator, doesn't know details of what the military is doing, such as whether Sakarin confessed or denied the allegations, or whether other people related to the attacks are being held on army bases.
And he indicated that he doesn't want to be responsible for it.
"It's not my job," Sriwarah said. "My job is to collect and submit evidence to the court to ask for arrest warrants. Whatever the military is doing is up to them."
He also has no idea when the military will transfer Sakain to his custody.
Asked if he believed the Thursday and Friday attacks were linked to the separatist insurgency in the Deep South, as suggested by some analysts and a growing body of evidence, Sriwarah said he's not allowed to comment on the matter.
"I have been ordered by the police commissioner not to give interviews about it," Sriwarah said.