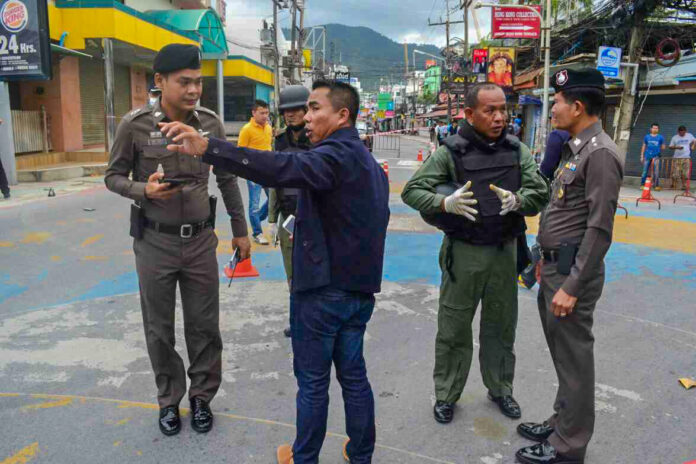 BANGKOK — Police announced Tuesday they are seeking a man believed to have planted an unexploded firebomb in Phuket province prior to the spree of bomb attacks that rocked southern Thailand.
Although deputy police chief Sriwarah Rangsipramkul did not name the suspect, he said the bomber had a history of involvement in separatist attacks in the Deep South, the first admission by the authorities that the decade-long insurgency could be linked to the recent bombing spree.
Cops Offer 200,000 Baht Bounty For Leads on Bombers
"Based on the investigation, I believe this suspect is an important key to implicate other members in the network," Gen. Sriwarah said at Tuesday's news conference.
According to Sriwarah, the suspect planted a firebomb made from a mobile phone power bank in the Patong Beach area of Phuket on Wednesday. The bomb was found and police officers later defused it. Police initially claimed it was not an explosive device.
The unexploded bomb presaged the series of bomb and arson attacks that struck that struck seven provinces over the course of the Mother's Day holiday on Thursday and Friday, killing four people.
Sriwarah said a military court approved a warrant for the Phuket suspect on Tuesday. He added that DNA traces found at the crime scene suggested the same suspect has been involved in other "incidents" in Narathiwat province since 2004.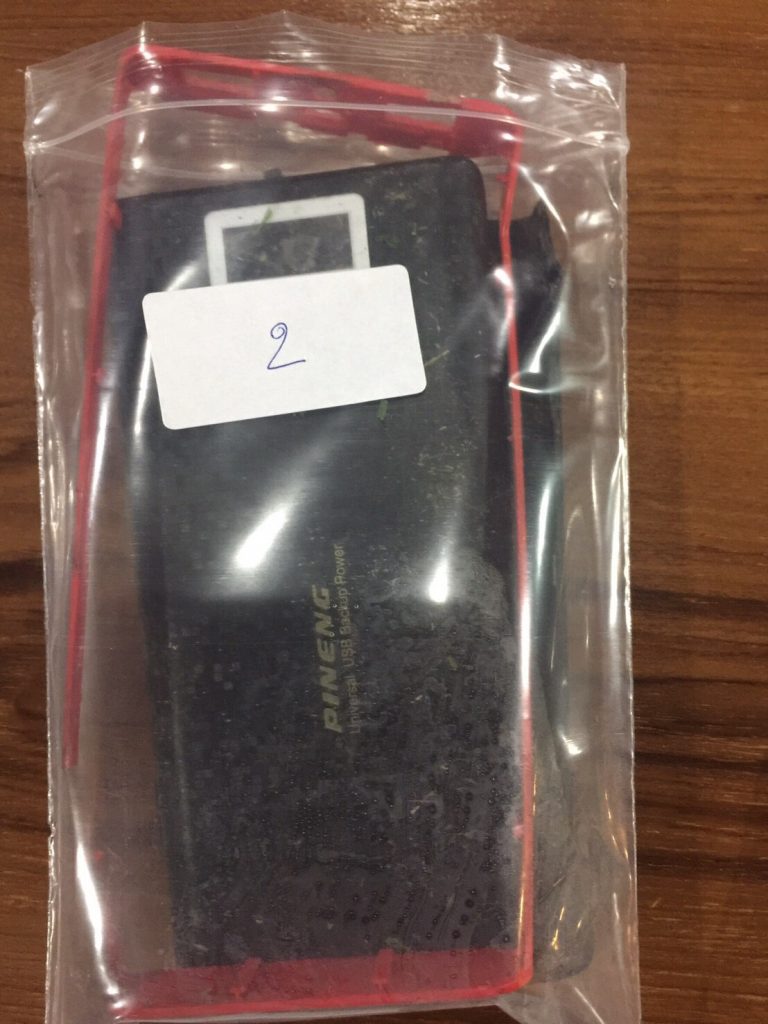 "We have coordinated with every relevant border checkpoint that is a possible escape route for this suspect to prevent him from fleeing" the police general said.
Sriwarah's remark came closer to confirming what many analysts have said in recent days but the government has so far denied: That the separatists in the three southern border provinces of Yala, Pattani and Narathiwat were behind the Mother's Day bombing campaign.
Since 2004, insurgents have staged bomb, arson and shooting attacks in the Muslim-majority region in a bid to secede the three provinces and form an independent nation.
Related stories:
Children Mourn Moms Killed in Mother's Day Bombings
Mother's Day Bombings: Arrest on Oil Rig, Unknown Number Detained by Junta
Separatist Violence Surged as Thailand Voted