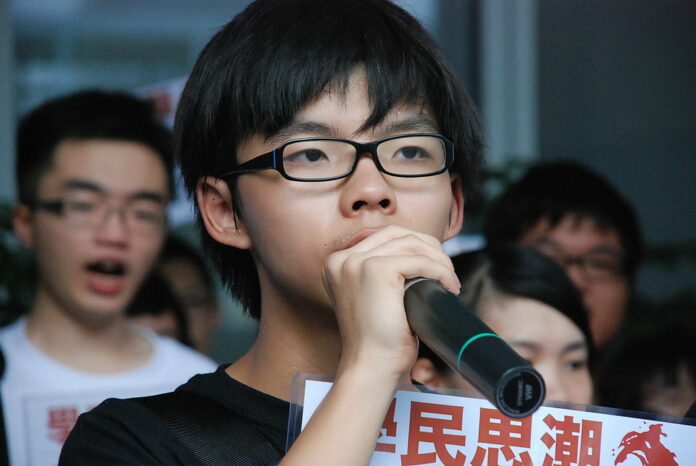 Update: Joshua Wong Deported Back to Hong Kong
BANGKOK — A young activist who became the face of the pro-democracy movement in Hong Kong was detained upon arrival in Thailand late last night to participate in an event recognizing the 40th anniversary of the Thammasat Massacre.
Joshua Wong, 19, was detained by immigration officials upon his arrival to Suvarnabhumi Airport late Tuesday night at Beijing's request, according to the Thai student who had invited him to speak at Chulalongkorn University.
Netiwit Chotiphatphaisal said he waited at the airport until 3am after Wong's Emirates Airline flight landed at 11:45pm. Netiwit said it was Tourist Police at the airport which told them Wong had been detained at China's request.
"I disagree with this act of censorship. This is terrible," Netiwit, 20, said. "Actually Joshua Wong was just in Taipei, Taiwan, and he was able to travel there and stayed there for two-to-three days. Thailand should stay out of the Chinese sphere of power, but we're not able to do this."
However as of 7am, Netiwit said none of his contacts in Hong Kong had confirmed Wong had returned there, and he was concerned about where Wong was being held or taken.
Wong was to participate in the only semi-official, semi-public discussion of the 1976 massacre, an increasingly forgotten event, Thursday evening at Chulalongkorn University.
In 2014, Wong shot to fame after leading the so-called Umbrella Revolution's massive, peaceful street protests calling for direct elections.
Related stories:
Thorn in the Pillar: Freshman Makes Enemies Upsetting Tradition. Allies Too.