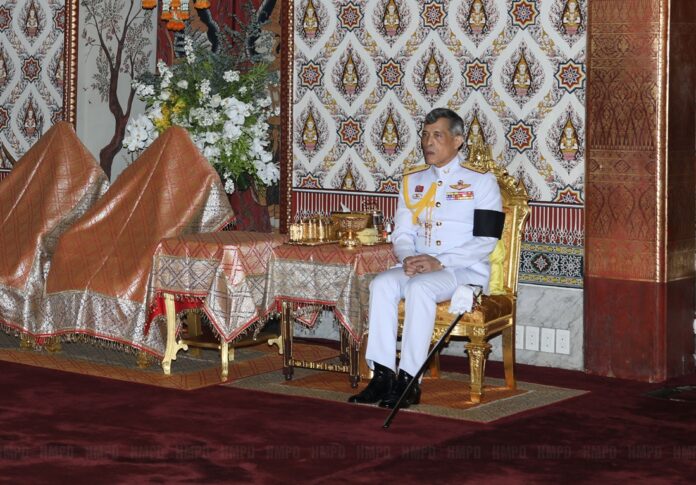 BANGKOK — The government announced Sunday that Crown Prince Vajiralongkorn has granted a royal decoration to one of the officers in his royal guard unit.
Suthida Vajiralongkorn na Ayudhya received the Rattanabhorn Medal on Sept. 4, but the news was only made public on Sunday via the the Royal Gazette website, which publishes government and royal announcements.
Suthida has been serving in the Ratchawanlop Guards, a unit of bodyguards protecting the Crown Prince, since 2013. She was promoted to the rank of lieutenant general in August 2015.
The Royal Gazette also reported that prince Vajiralongkorn has awarded the decorations of the Knight Grand Cross to 16 other officers serving in the guard corps.
Note: The content of this article has been been self-censored out of fear of prosecution under the lese majeste law. We regret the necessity.